Why isn't my house selling?
If you're trying to sell your London house or flat quickly, it can be frustrating if you fail to receive any serious offers for a long time. Our guide discusses why your house isn't selling.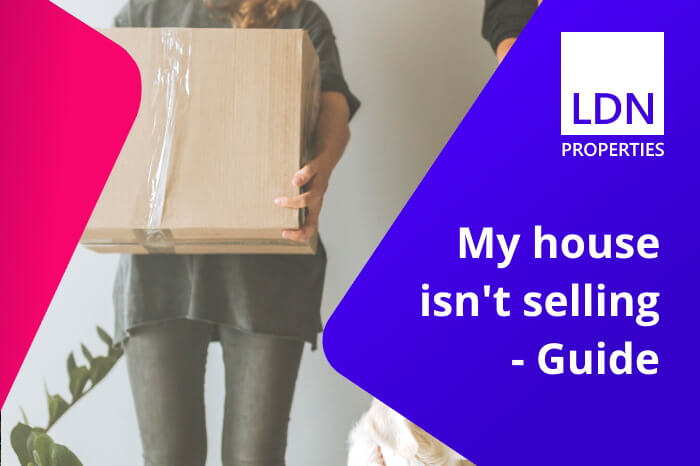 Quick navigation
If you're trying to sell your London house or flat quickly, it can be frustrating if you fail to receive any serious offers for a long time. Our house selling guide discusses all these areas in detail.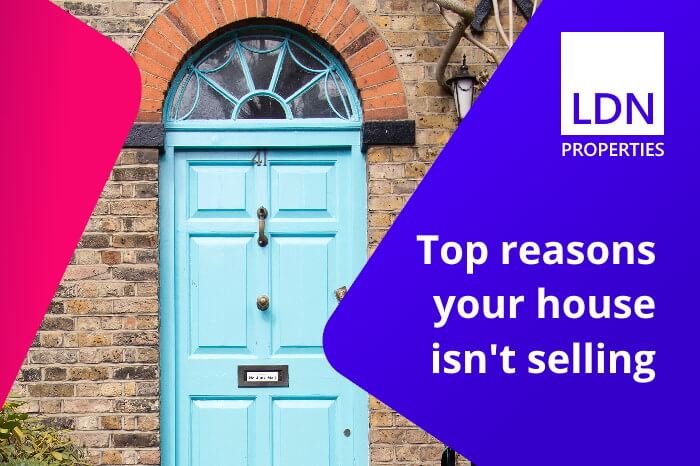 Top 11 reasons why your house might not be selling and how to fix them
It can understandably be very frustrating if your home is not selling, particularly if you need a sale as fast as possible to achieve a particular goal such as buying your dream home. You shouldn't take it personally if you are failing to attract any serious offers from buyers, although you will need to honestly assess your home to see if it's not selling for a particular reason.
Property Road, which is an independent website operated by a marketing expert offering advice to homeowners in the UK, notes that almost 80 percent of problems that are preventing a home from selling can easily be addressed, ranging from tidying the garden through to uncluttering your rooms.
Although you might not be getting any offers because it's just a particularly low demand period for buying homes, there are many potentially fixable reasons for why you aren't receiving any offers. Check out the top 11 reasons below for why your house or flat might not be selling, along with some suggested pointers for how you could possibly address the problem.
Your property has a structural issue
If you have any structural flaws in your home, such as the presence of damp, subsidence, the presence of Japanese knotweed in the garden, or other problems then these could turning away potential buyers. They might be discouraged about the possibility of having to spend large amounts of money to fix whatever the problem is after they buy the home, on top of the sale price.
If this is your situation, you will have to decide whether you want to invest the time and money to address the problem before you attempt to sell the home. By spending some funds upfront to fix the structural issue, you might be able to increase the number of potential buyers. However, not every homeowner will be able to afford such work depending on the scale of it and the urgency with which they want to sell their home. You will have to make a decision based on your specific budget and needs.
Your house or flat has an off-putting smell
Viewings are when people that might be interested in making an offer to buy your home come to visit it and tour the interior and exterior. But if your home has an unusual and off-putting smell then this could discourage someone from wanting to buy it. There are a number of reasons for why your home might have a bad odour, such as damp.
You should take all possible steps to identify the source of any off-putting odours in your home and try to remove them. If the issue is damp then you should treat the source of it before continuing to seek buyers for your home. But if the problem is widescale then it might be prohibitively expensive to treat for some homeowners. In those cases you should consider using methods of selling that don't require a number of viewings, for example contacting a quick home buyer and selling directly to them.
It's possible you'll want to temporarily halt viewings for your home until you can guarantee that you have successfully addressed the smell and that it will not reoccur. Once you are sure of this outcome then you can resume your search for a buyer.
The property is badly organised and looks cluttered
Even if a buyer likes the basic facts about your home such as the number of bedrooms and bathrooms, they could opt against making an offer to buy the property for the simple reason that it is badly organised and looks cluttered when they come to view it.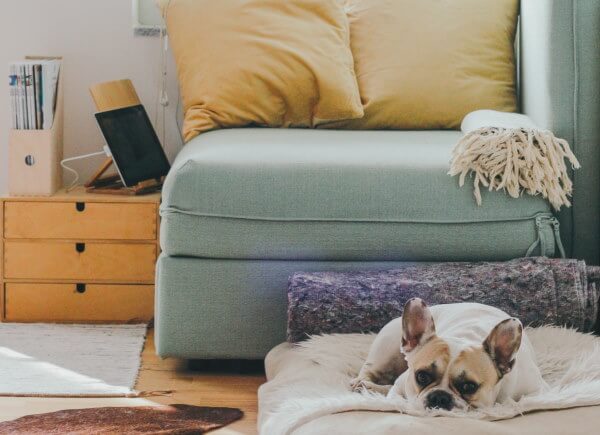 You want to show off as much space in each room as possible, but if you have an excessive amount of furniture and personal belongings in each room then it will give the appearance that the rooms are significantly smaller than they actually are. This can discourage potential buyers by giving them a negative impression of your home.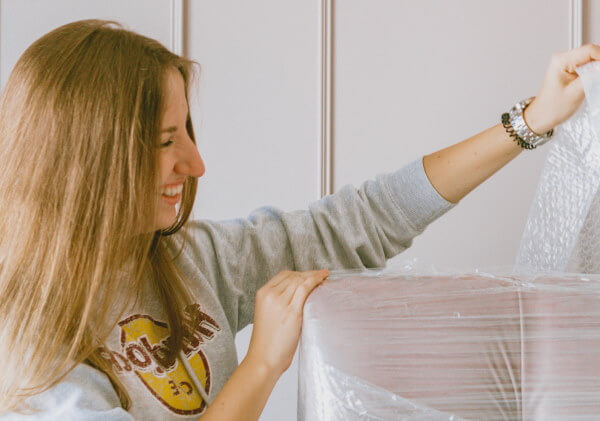 Thankfully this is an extremely easy problem to fix. Simply spend some time storing many of your possessions and rearranging furniture to maximise the free space in each room, which will help to make the property look bigger and more enticing to buyers. It's a cost-free way to overcome what might be the only hurdle to your home selling.
The location of your home is problematic for some buyers
Location can be the primary reason for why some people might want to buy your home, and also why other buyers might never consider making an offer. Your home could be struggling to sell if it is located within an area that some people might consider problematic, such as near a noisy road, under a busy airport flight path, close to a loud train station, or in a flood zone. All of these locations might attract fewer interested buyers.
Unfortunately you can't relocate your entire home, but you still have options for trying to find a buyer if this is the main problem preventing a sale. You could consider lowering the sale price in an effort to increase the number of people who might want to buy the home. Or you could try selling your home via a property auction or fast buyer, where the buyer might be more open to purchasing the house regardless of its location.
Your home's sale price is too high to attract any serious offers
It's understandable that you might want to make as much profit as possible when selling your home, but sometimes homeowners end up setting an asking price that is beyond what most people would consider reasonable for your specific type of house or flat. If that's the case then a high asking price can be the culprit for a lack of any offers.
In order to address this problem, you should browse property sales websites such as rightmove or Zoopla and search for houses or flats similar to yours within or near your neighbourhood, and check their sale prices. If you see that a number of homes with similar features to your property have sold recently at prices below what you're seeking, you might need to consider lowering your asking price.
Also consider asking estate agents for advice about the right sale price for your property. Beware that some estate agents might give you an inflated price because they want you to do business with them. But if you can collect suggested sale prices from several estate agents and compare those to the completed sales that you find on property websites, you should get a general idea of the price at which your home could sell.
The exterior of your property is not in good condition
First impressions matter, and that applies to potential buyers visiting your house or flat on a viewing. If they arrive and see an overgrown garden, chipped paint on the front door and window ledges, missing roof tiles, broken windows, and other signs of a home in poor condition then they might not want to make an offer to buy your property.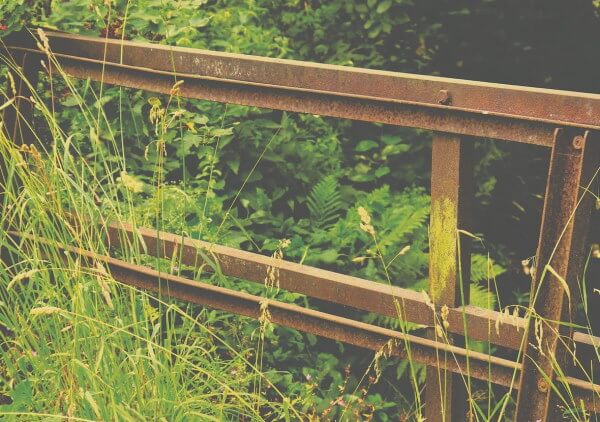 Indeed, a study by the paint manufacturer
Dulux Weathershield
found that a well-kept exterior for a home can increase the odds of it receiving an offer by 25 percent, which could be the difference between it selling or remaining on the market. The study noted dirty windows and badly maintained gardens as particular concerns for buyers. And it also said that 93 percent of people surveyed would be more inclined to request a viewing for a home if the exterior pictures in the property listing show it is well-kept.
If a poorly maintained outside is the reason that nobody is making an offer on your home, the good news is that the fix is relatively straightforward. You will have to spend what is hopefully a small and reasonable amount of money on paint and other supplies to fix any problems outside, but such repairs should ideally only take a short amount of time. And not only can this be a simple fix to attract more buyers, but the repairs might also even increase the value, and potential sale price, of your home.
Your property listing has insufficient or poorly taken photographs
If you attempt to sell your home through an estate agent or a property auctioneer, they will create a listing that describes the house or flat, including the number of rooms, dimensions and other important information. It will also feature several photographs of the property in an attempt to further generate interest from potential buyers.
However, if the pictures are poorly taken or there are not enough of them then the listing could fail to generate interest from people looking to buy a home. Poorly taken photographs will make rooms look dark, small and uninviting, whilst a listing with not enough pictures might be inadequate to generate interest from possible buyers.
The solution to this problem is fairly straightforward; simply take more pictures of the home that are light, at a good angle for making each room look as large as possible, and make the property enticing. Update your listing with the new images and hopefully you will start to see an uptick of interest from people looking to buy a property.
You are trying to find a buyer for your home at a bad time of year
Unfortunately demand for buying houses or flats can fluctuate throughout the year, and even though some homes might be popular enough to not be affected by such changes, many homes are subject to seasonable changes in the property market. If your home is not selling, it might be because of the time of year in which you're trying to find a buyer.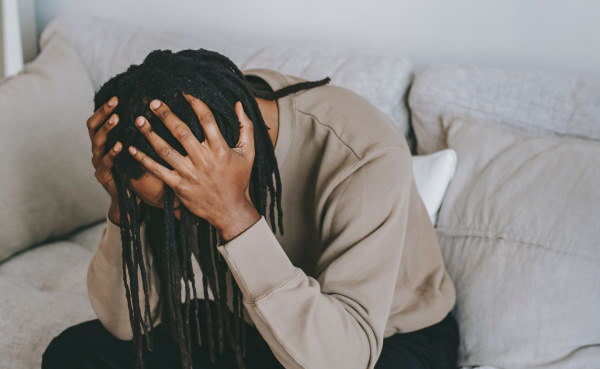 As a general rule, spring is perhaps the most popular season in which people look to buy homes. This is because the weather is typically better than other seasons and people are more inclined to pursue a major change such as buying a property. In contrast, summer can be a slower time for home sales due to families traveling on holiday, and winter might also be slow due to bad weather and delays due to Christmas.
If you have listed your home for sale during the summer or winter and it is not selling, you should consider taking the listing down and waiting until the spring or autumn to try again, when you might get many more people interested in buying your home. But if you can't wait that long then you should consider using a fast house buyer who might be able to purchase your property in just a handful of weeks after you first contact them.
Your estate agent is not working hard enough to find you a buyer
When you sell your home through an estate agent, they will do a lot of the hard work of preparing the listing for your property, advertising it in their office, local print media and online, and arranging viewings for prospective buyers to visit your home. But if your house isn't selling and none of the other reasons on this list are applicable, it could be a result of your estate agent not working hard enough to market your home and find you a legitimate buyer.
This is particularly likely to be true if you are trying to sell your home during a boom in demand for properties, especially in your neighbourhood. If this is the situation that you are in, talk to your estate agent for more details about why your home isn't selling. Ask them for specifics about how they are trying to sell your property, which should reveal whether they are taking the effort seriously or whether they are not working hard enough.
If you have an estate agent who does not appear to be trying their hardest to find you a buyer, you could consider shifting your sale to another estate agent who can provide you with clear details on how aggressively they will work to sell your home. Or you might want to try another method of selling, such as a property auction or using a fast buyer.
Your house or flat is part of a lengthy property chain
It can be difficult to sell your home quickly if your house or flat is involved in a lengthy property chain. These occur when the completion of the sale for one home is dependent on a buyer selling their property before they can exchange contracts on your home and you receive the sale proceeds. Property chains can sometimes be quite complicated and lengthy, with several buyers and sellers involved, and can be rife for complications.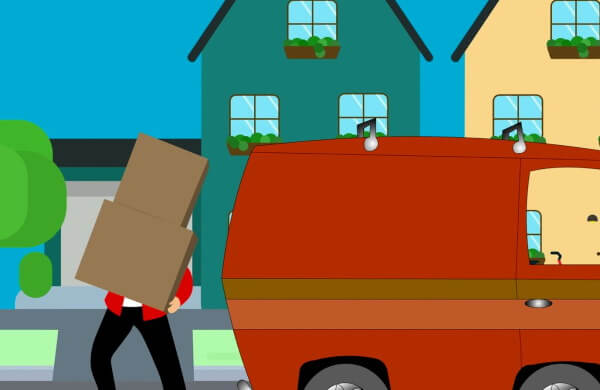 If your home is part of a property chain then that might discourage other buyers from wanting to get involved. And property chains are notoriously fragile and quick to break, which effectively would put you back to square one in trying to sell your home in the event that a break happens. It can be a very stressful way to approach selling your property, and might be the reason why you home hasn't yet been sold.
For those homeowners who are in a property chain, one option to get a faster sale might be to drop out of the chain and pursue alternative methods of selling that might help you to find a buyer much quicker. One option would be getting in touch with a quick property buying company such as LDN Properties, because they are generally able to complete the purchase of each home within a matter of weeks rather than months or longer.
Your property has unique characteristics that might require a specialist seller
You could have a property in great condition that isn't attracting buyers because it has some unique characteristic that is discouraging people from making an offer on your home. For example, it might be located in a flood zone and buyers could be very wary of purchasing such a home. Or it could be an inherited home in a retirement community, which could struggle to find interest from people far from retirement age.
If your house or flat does have a unique feature that is not attracting interest from buyers when selling through an estate agent, you should consider alternative methods of trying to sell it. One method might be to research to see whether there are specialist estate agents or property auctioneers in your area that have experience with selling exactly your type of home, because they will likely know how to find potential buyers.
Another option would be contacting a swift property buying company such as LDN Properties because such companies have experience with purchasing the widest possible varieties of home, and they will not be usually not be discouraged by any particular characteristic. Further, they should be able to complete the purchase of your property, including exchanging contracts and paying you the proceeds, within a handful of weeks.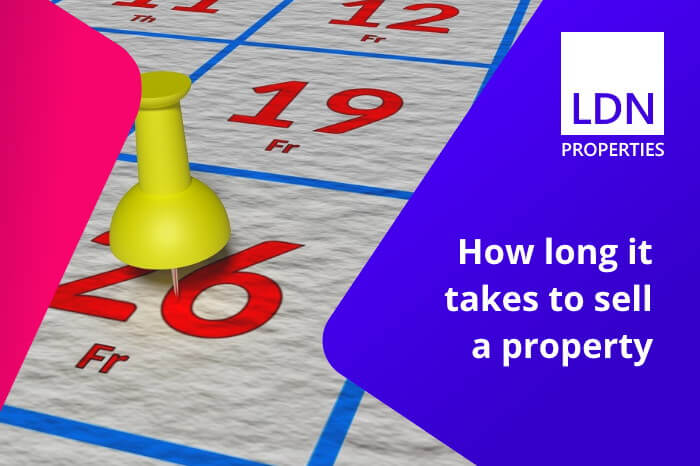 How long does it take to sell a property?
There are no set deadlines for how long it might take to sell a house or flat. Every property is unique and demand for certain types of homes in various locations can fluctuate. You might own a freehold house that takes more than a year to receive a serious offer from a buyer, or you might own a leasehold flat in a high-demand area that sells within weeks. The timeline for selling your home can fluctuate and you should be prepared for such an outcome.
The HomeOwners Alliance, which offers expert advice to property owners in the UK, notes the fluctuations in timing that can occur with home sales. The organisation's website notes there are "huge variations" in how long it will take to sell one home compared to another. A number of factors help create these variations, including the location of your property, the type of home that it is, current demand for homes for sale in your area, and more.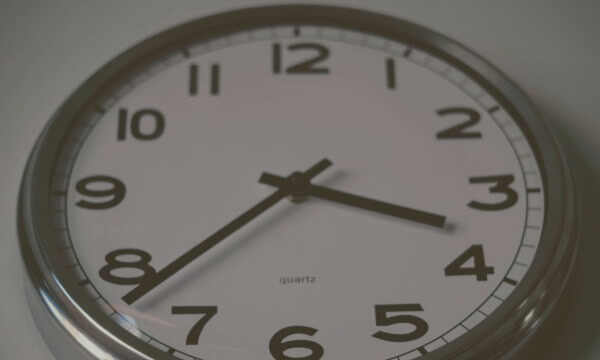 But as a general guideline, the business says that you can expect the sale of your property to take about half a year. The typical time that it takes from when a house or flat is listed for sale and when a genuine offer is accepted by the seller averages about 10 weeks.
Accepting an offer, however, is not the end of the process because there are a number of other technical steps that must be taken. These include the buyer doing the work of securing a mortgage for the purchase and for the conveyancing process to be completed. The latter is the mostly administrative and legal work done by a qualified professional who will do "searches" and other enquiries on your home to make sure there are no potential problems waiting for the buyer. You can expect this work to take an average of two or more months.
Once the searches are completed and the mortgage is in place, the final major legal step is to exchange contracts on the home so that you can officially transfer it to the buyer. The time between searches and exchanging of contracts averages just under 60 days.
And the final part of the process is the short period of time between exchanging contracts and completing the sale entirely, which can range from the same day that contracts are exchanged through to four or more weeks after you exchange contracts due to various delays.
When you add up those various parts of the process you will arrive at a figure of about six months before you no longer own the property and have received the full sale proceeds.
That might seem like a very long time to get a buyer for your property, but you should be reassured that there are quicker ways to sell your home. For example, if you use a quick buyer such as LDN Properties then you might be able to complete the sale in just a few short weeks. Similarly, a property auction could be a swifter way to sell your home compared to using an estate agent, which can potentially be the slowest method of finding a buyer for your home. Further details on different options for selling a property are detailed later on in this guide.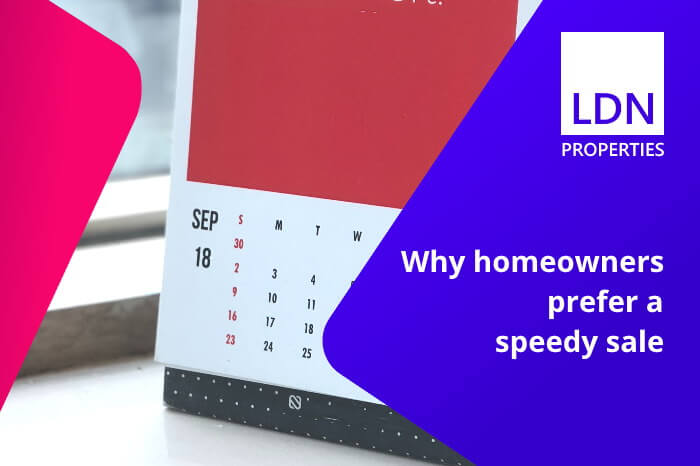 Why most homeowners prefer a speedy sale
If you own a freehold or leasehold house or flat and are looking to sell your property, typically you'll want to find a buyer as quickly as possible. A fast sale generally means one that takes only a handful of weeks from beginning to end, including exchanging contracts and receiving the proceeds, whereas a long sale means one that takes many months or longer.
The reason why most homeowners prefer a speedy sale is because they have specific plans for how they intend to use the proceeds from the sale, and the faster that they are able to sell their home, the faster that they will receive the proceeds and be able to move forward.
In the almost 20 years that LDN Properties has been buying houses and flats of all shapes and sizes throughout London, we have heard many explanations from homeowners about why they want to find a buyer fast. Some explanations include wanting to move to another part of the country or overseas, needing to stop repossession of their current home or deal with some other financial difficulty, selling an inherited property that they don't want to keep, upsizing or downsizing to their next dream home, dealing with a family death or serious illness, and many other reasons.
However, there can potentially be significant delays when trying to sell your home, with some methods of selling – such as using an estate agent – generally taking longer than alternative methods including selling your home to a quick buyer like LDN Properties, which can take just a few weeks and help you to more quickly achieve your goals from selling your home.
Keep reading for further details on how long the average home sale takes, along with top reasons why your house or flat might not be selling, and suggested steps that you might want to consider that could significantly increase your prospects for receiving an offer quickly.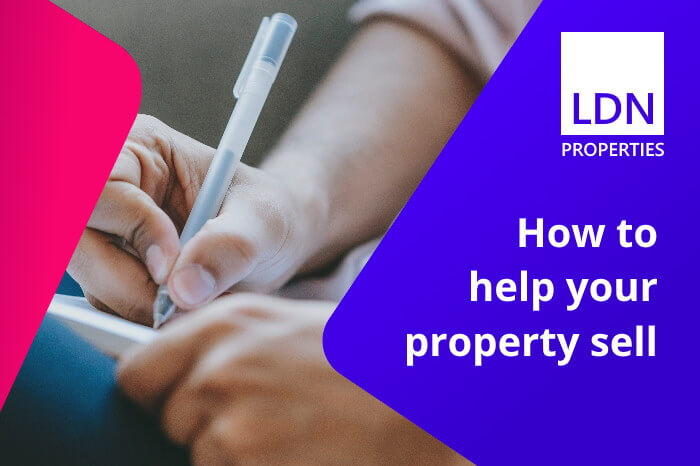 How to help your property sell
When you own a house or flat that is not selling, there are some steps you can take that might help to generate more interest from potential buyers. Most of the options for making your property more attractive to buyers are low-cost or no-cost and also not time-consuming, meaning you might be able to quickly change your situation and hopefully find a buyer.
Take some time to clean up the interior and exterior
As described earlier in this guide, sometimes buyers are completely turned off by a home with messy exterior or a cluttered interior. A simple fix is spending some time to improve any parts of the property that don't look good to visitors. A well-maintained home, inside and out, will be more attractive to potential buyers than one that is not kept in a good state of repair.
Inside, you can take some simple steps to remove personal belongings and rearrange furniture so that rooms look less cluttered, allowing you to show off their full size. Also ensure that you regularly do basic tasks like cleaning and vacuuming to keep each room in great condition.
Outside, if you have a garden either in the front of the home, in the back, or both you should tend to it and make sure there are no weeds and that the grass is regularly mowed. Also take a look at fixtures like the front door, the roof, and the windows and their ledges to check for issues such as chipped paint or other damage, and take some time to make some repairs.
Fix any prominent negative issues affecting your property
If you are a homeowner whose property has a prominent negative issue such as dry rot or subsidence, you could consider fixing the issue before selling. This option might require some expenditure, although the cost will depend on the severity of the problem.
Some buyers will be wary of purchasing a home that has a structural issue or other problem that needs fixing, because they will have to add the cost of correcting the problem on top of whatever sale price they are willing to offer you. As a result, you should do some calculations to see if you can afford the time and money to fix the problem. This would not only get rid of the issue and remove it as a hurdle to buyers, but might even increase your home's value.
If you cannot afford to fix the issue before selling, an alternative solution would be to lower the asking price by the amount of money that the work would require. This could encourage some buyers to be willing to buy at that price with the knowledge it was lowered to account for the work that they will have to invest in should they make a successful offer to buy the home.
Consider using multiple estate agencies rather than just one
Many homeowners will settle on using just one estate agency to try selling their house or flat, even though this could slow down the pace at which they might find a buyer for their home. If you are currently trying to sell your home through one estate agent and it's not selling, you could consider using multiple estate agencies at once in a bid to increase the odds of finding a buyer.
Such an approach is entirely lawful and has been used by people in the past to generate more interest in their home from prospective buyers. You will have several different estate agents all trying to sell your property and effectively competing against each other to sell your house.
This method of selling can increase the odds of selling your home fast because of the sheer number of estate agents trying to find a buyer combined with the competitive nature of the sale. But beware that it might ultimately be the most expensive version of selling through an estate agent, because you'll likely have to pay higher commission to the successful estate agent compared to the fees that you would pay if selling your home using only one estate agent.
Vacate the property and rent until you find a buyer for it
Some buyers are reluctant to buy homes that are part of a property chain, in which the purchase of one home is dependent on the sale of another. Chains can have many people involved and they are concerning for buyers because they can take a long time and are easily broke.
One way to overcome this barrier to selling fast is to vacate your property entirely and rent somewhere else as a short-term measure. Generally, homes that are designated as vacant are more enticing to buyers because they are not included in a property chain as there is no need to wait for the current owner to move out before the sale can be successfully completed. And you will also not be considered part of a chain as a buyer because of your rental status.
Carefully screen any offers that you receive on your home
You might be in the unfortunate situation of receiving a number of offers on your home but the property is still not selling because the offer price is too low or the buyer is not legitimate and instead turns out to be a timewaster, part of a chain, or has some other complication.
Take some time to carefully screen your offers in order to detect any possible issues of concern, such as the buyer being part of a property chain or only want to pay in cash. Even though it might feel good to accept an offer, if it's a problematic or insincere offer then eventually it may fall through and you will only have further delayed being able to finally sell your home.
To properly vet every offer, don't be afraid to ask the buyer or their representative as many questions as you would like about their offer and how they intend to pay for the purchase of your home. Any buyer who refuses to give you anything but complete answers to your questions is likely not sincerely interested in purchasing your home and you should probably decline their offer.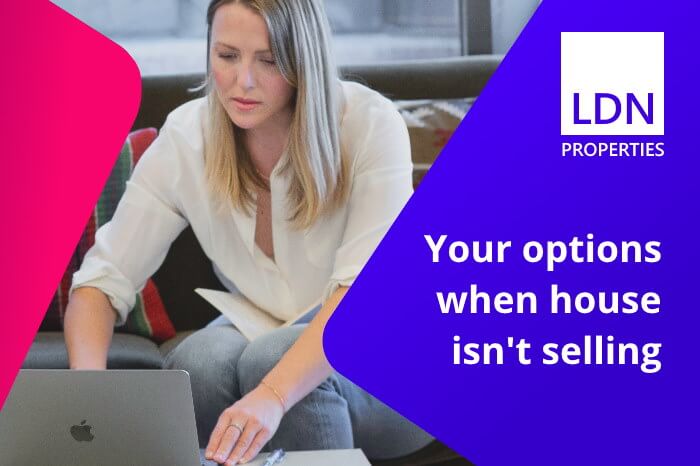 Options for what to do when your house isn't selling
If you are trying to sell your home and have reviewed the top reasons earlier in this guide for why your property might not be selling, try following some of our advice and ways to fix those problems. But if you have done that and your home is still not attracting any buyers, it might be time to consider alternative methods of selling because the existing approach could be the problem.
There are typically three ways that most people choose from when selling a property; using an estate agent, using a property auction, or using a fast home buyer like LDN Properties. If your home has been on the market for many months or longer using an estate agent, and that it might be time to find another estate agent or use another method for selling your house or flat entirely that could help you to secure a sale on a much faster schedule.
Using an estate agent
A major perk of using an estate agent to sell your home is that they will do most of the work to find you a buyer. They will start by putting together a listing for your home which describes its various features and also includes photographs of the property, and then they will market this listing by featuring it in their office window and in advertisements in print media and online. The goal is to get people interested so that they request to go on a viewing of your home.
Viewings are when someone, typically the estate agent, takes interested buyers on a tour of the property inside and out. This gives the people considering making an offer the chance to see every room up close before they decide on whether to buy the home. Even though estate agents generally handle this lengthy task, viewings can still be time-consuming and inconvenient for homeowners, particularly if you get a lot of people who simply want to see your home and have no actual intention of ever making a serious offer to buy it.
Perhaps the biggest downside of using an estate agent, however, is that there are zero deadlines associated with selling your home this way. If you're lucky, your home might only be on the market for a few days or weeks before you receive a credible offer from a buyer. Unfortunately, in the vast majority of cases you might be waiting for a number of months, and in worst case scenarios more than a full year, before you receive a genuine offer from a buyer.
Estate agents will also charge you commission for the work that they do in marketing your home and finding a buyer for it. You will have to account for their fees when drafting a budget for the sale of your home and the purchase of your next property. The fees will be deducted from the proceeds that you receive from the sale (and don't forget that agents usually charge VAT), so be sure that the final net amount that you receive remains within your required budget for whatever you have planned.
And estate agents might not be the ideal choice if you are trying to sell a unique type of home, such as a dilapidated property or an inherited retirement home. Some estate agents might only know how to sell generic freehold or leasehold houses or flats and have zero experience with how to sell a more-specialist property. If that's the case then they will likely struggle to find a buyer for your home, so you'll be wasting time in trying to find a buyer through them.
There are some estate agents that do specialise in selling properties with negative qualities or other unique homes, and they might be able to find you a buyer. But one hurdle is that there might not be any such specialist estate agents located in your region, making this an unavailable choice and further indicating you should use alternative means of selling your home.
Using a property auction
Some homeowners like to try their luck with a property auction when trying to sell their houses or flats, and it could be a viable alternative for you if you're failing to attract a buyer through using an estate agent, particularly if you have a home with problems that are unaffordable for you to fix.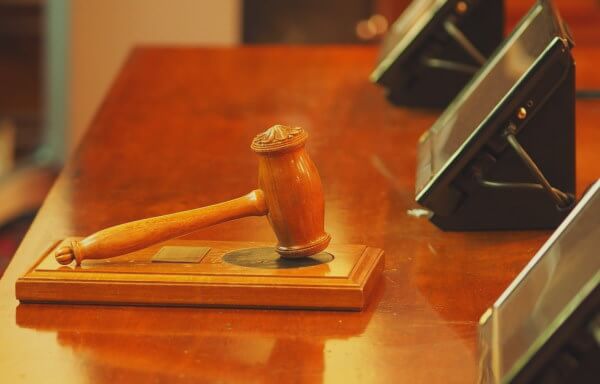 At a property auction, you and the auctioneer will agree on a minimum reserve price which is the lowest possible price at which you are willing to sell your home. If anyone bids that price, your home will sell because a successful bid at a property auction is considered a legally binding agreement to buy the house or flat that you can enforce if absolutely necessary.
The goal of an auction is to have several people interested in buying your home so that they keep trying to outbid each other, pushing up the final sale price for the property and hopefully making you a significant profit in the process. However, you might have to settle for only receiving the minimum reserve bid or to not receive any bids at all in which case your home won't sell. Be sure to carefully budget the sale of your home if choosing an auction and pick a reserve price that will be sufficient for your financial needs if the property sells.
When you sell at a property auction, the auctioneer will handle the work of creating a listing for your home and advertising it to generate interest from potential buyers. And your home has a greater chance of selling quickly compared to using an estate agent, because the date of the auction is the date on which your home will sell if you receive at least one bid.
But there are sometimes delays in selling your home through this method, for example possibly having to wait a few weeks or longer between the date on which you list your home for sale and the date on which the auction takes place. There might be further delays following a successful auction whilst all of the necessary legal and other paperwork is completed.
Also note that you will have to pay auctioneers commission for doing the work of selling your home, which will reduce your overall potential profit from the sale. However, in some cases you might be able to have the auctioneer pass these costs on to the winning top bidder.
One potential barrier to selling your home through an auctioneer could occur if your home has any attributes that might make some buyers view it as a specialist property of limited demand, for example if the invasive species Japanese knotweed is present on the land because this problem could grow and ultimately affect the home's structural integrity. In such situations, some property auctioneers might not know how to market your home to buyers, in which case the home might fail to generate any interest and could potentially receive no bids.
You might want to do some research to see if you can find any specialist property auctioneers in your region who have experience with selling your particular type of home, if it has any unique and potentially problematic characteristics. But if there are no such auctioneers nearby then you might need to look at trying to find a potential buyer through other methods of selling.
Using a fast home buyer
Quick home buyers, such as LDN Properties, aim to help homeowners sell their flats or houses as quickly possible. We can typically complete the purchase of each property, including paying the homeowner their proceeds and exchanging contracts, within just a few short weeks after they first get in touch with us for a no-obligation quote for the price we're willing to pay. You will have a full seven days at least to consider whether to accept that offer.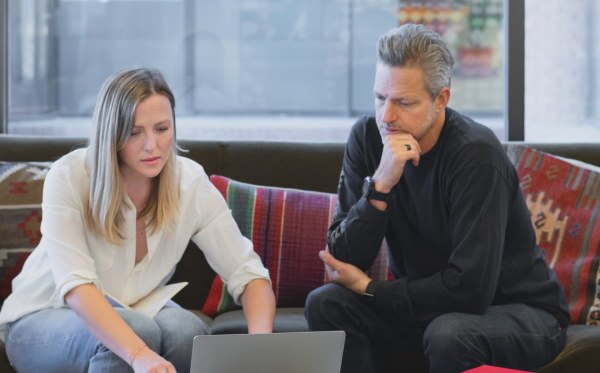 The next stage in the process is for us to have one of our friendly experts visit your home so that they can inspect the interior and exterior in person, which will help us to calculate a final price offer for buying your property. During this visit you can also ask the representative any lingering questions that you might have about selling your home to a speedy buyer.
The final step is for our team to work with you solicitor so that we can swiftly complete all of the necessary legal paperwork involved with buying your home and finalising the sale.
One major benefit of using a quick property buying company is that we and other legitimate businesses will never charge any commission or other fees when buying homes. We believe that people should get to retain all of the profit when selling their properties, unlike estate agents or auctioneers who might charge you sizable fees for finding a buyer.
A second great perk of selling through this method is the fact that quick property buyers are available to consider making offers on every possible type of house or flat, no matter it's freehold or leasehold and regardless of its shape, size of condition. Some of the many varied types of homes that speedy buyers have experience purchasing include properties built from concrete or other non-standard construction material, homes located in flood zones, flats with current tenants on long leases, houses of multiple occupancy, properties where the owner cannot find crucial documents as the title deeps, dilapidated houses, properties that don't have mandatory paperwork such as Energy Performance Certificates, flats with cladding, plots of land, houses that don't have planning permission, and many other different examples.
And another benefit of using a fast home buyer is that it's quick, free and easy to check whether the company you are selling to is a legitimate business. LDN Properties and other trustworthy quick buyers are often members of a third-party organisation known as The Property Ombudsman, which sets rules and regulations for the fast-buying industry that are designed to protect homeowners against potential problems. Registered members must abide by those policies, which offers additional reassurance to people selling their homes.
To find out whether a quick home buyer is a member of TPO, simply visit the organisation's website and click on "Find a member" on the main page and then enter the name of the company that you are talking with. If they are registered their details will appear, and you should never sell to a fast buyer that cannot prove it's a TPO member because it might not be legitimate.
Questions and answers about a property that isn't selling
Homeowners looking to sell their house that isn't selling often have many questions for us such as – Why isn't my house selling? and How long will it take to sell my house? Here are some of the top questions and answers we've been asked when a house isn't selling: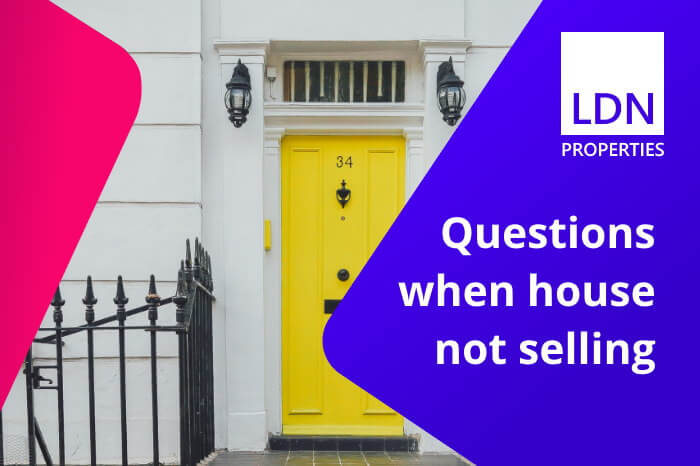 Your questions answered when a house isn't selling
✅ Is there an average timeline for how long it takes to sell a house or flat?
Every home sale is unique, but as a general guideline you can expect it to take about six months to sell a property, and that includes the time it takes to do all the administrative and legal work and officially exchange contracts. Note that some methods of selling, including auctions or using a fast property buyer, can take much less time than the average sale.
✅ Can I pay to speed up the sale of my property?
No, there are no options for spending money to force a fast sale of your property. However, you can consider using a faster method for selling your home. For example, if you have been trying to sell your flat through an estate agent and you haven't had an offer in many months, try selling to a quick home buyer who might be able to complete the sale within just a few weeks.
✅ Why do most homeowners want to sell their properties quickly?
Because they typically have a specific goal in mind for how they intend to use the proceeds of the sale. For example, if you have been looking to move home and have found your next dream property, you might need the proceeds from selling your current house to fund the purchase of your next home, and you'll likely want to make this all happen as fast as possible.
✅ Can the time of year affect whether my property will sell?
Yes, as a general rule it's easier to sell a home in the spring or autumn because the weather is typically good and most people are available for viewings. But the winter is considered a slow time for home sales due to the bad weather and Christmas celebrations, whilst the summer is also not a great time for selling a home because many people are away on holiday.
✅ Will every method of selling my house or flat require me to pay fees?
No. If you sell your home to a quick buyer such as LDN Properties you will never have to pay any fees. However, if you use an estate agent or property auctioneer to sell your home, they will make you pay commission that can significantly reduce your overall sale profit. But you might be able to transfer the costs on to the winning high bidder when selling your home at an auction.
✅ If I try to speed up the sale of my home using an auction am I guaranteed to sell it?
No. When you sell your home using a property auction, you will agree to a minimum reserve at which you are comfortable with your house or flat selling. Your goal is to have multiple buyers interested in your home so that they drive up the final price by trying to outbid each other. But there's no guarantee you will receive any bids, in which case your home will not sell.
✅ What is the fastest method available for selling my home?
We believe that using a fast buyer is the speediest way to sell your home, as the entire process can be completed in a short few weeks, including you exchanging contracts on your home and receiving the sale proceeds. By way of contrast, selling using an auctioneer could take many more weeks, and selling using an estate agent could take many months or longer.
See what we can offer?
Let us show you what we can pay for your house
We're rated as Excellent
Reviews.co.uk provide independent reviews from other people just like you!
"Successfully sold two properties direct to LDN Properties in the last two years. Genuine and trustworthy people and the dealings were straightforward." – Thomas from London
Cash offer for your house

LDN Properties Limited, Linen Hall, 162 Regent St. London W1B 5TD
Company No. 04636129. ICO No. Z7733416. Ombudsman No. D12463.
Copyright 2003 to 2021