Cash Property Buyers
If you're looking for a quick house sale, or your property is not suitable for mortgage lending, then you will need the services of a cash buyer.  We will buy your home quickly for cash, with no fees to pay.
Established in 2003, LDN Properties is recognised as London's leading cash property buyer with a proven track record of completing on purchases quickly in locations throughout the UK. The process for selling to us simple, there are no middle-men or estate agents, just you, us and our respective solicitors. To request a cash offer for your property, please call 0800 862 0206 or use our our free online offer calculator.
WARNING ABOUT BOGUS PROPERTY BUYERS:
There are hundreds of companies claiming to purchase properties quickly for cash. However, the vast majority of so called "we buy any home" companies are not actually direct property buyers, but property
brokers
who will ask the property owner to sign an "option agreement" or "broker agreement". This can land the property owner in all sorts of bother, often ending up several months later with no buyer and back to square one.
If you're selling your property direct to a property buying company, the only contract or agreement that you should need to sign will be the contract of sale, and that will be issued to you by your solicitor.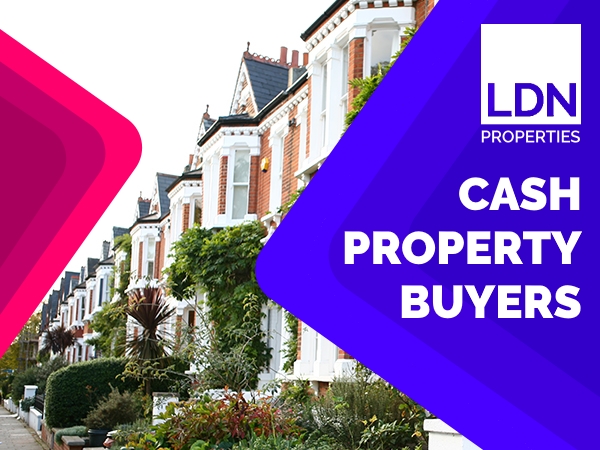 We buy properties in any condition, quickly for cash
We receive a lot of enquiries from property owners searching for "cash property buyers" or "sell to a cash buyer". The reasons for wanting to sell to a cash buyer are varied, but can broadly be categorised into two separate groups: vendors who want to sell quickly to avoid the delays a mortgage company will most likely cause (category one) and when a property is unmortgageable – it does not meet the criteria set out by a lender (category two).
Vendors in the second category will most likely own a property that falls into one of the following categories and might require a cash buyer or a specialist lender:
– Derelict property.
– Property without bathroom or kitchen (or just without cooking/ washing facilities).
– Properties valued below £50K, especially for buy to let lenders.
– Leasehold property with a short lease – typically less than 70 years.
– Structural defects or properties close to mining works, areas of landfill, recent flooding, or subsidence. Or issues that could potentially cause structural problems e.g. Japanese Knotweed.
– Sitting tenants/regulated tenancies/life tenancies.
– Defective lease.
– Damp, dry or wet rot, wall tie or structural problems.
– Planning issues or boundary disputes.
– Building is in severe disrepair or needs demolishing.
– Unusual or non-standard construction.
Other situations that could potentially cause problems include:
– More than one flat in the same block for same borrower and /or lender.
– Freehold flats.
– Flats higher than 5th storey in tower blocks.
– Above or close to commercial.
– Neighbouring properties ( two houses next door to each other).
– Properties where a sourcing club is involved will get rejected as unmortgageable.
– Vendor has owned the property for less than 6 months.
It's worrying how many buyers claim to be cash buyers but are not! This goes for buyers introduced through estate agents and buying companies too. In the case of estate agents it is usually a 'mix up' of information that leads to the inaccurate statement– these things sometimes happen when you appoint a third party to work for you! When 'property buying companies' claim to be cash buyers but are not, what they often mean is that they have cash buyers 'on their books'; they can refer the sale to a third-party cash buyer. It's always worth requesting proof of funds (e.g. bank statement or letter from solicitor) from any buyer who claims to be purchasing with cash.
In a hurry to sell? We offer a chain-free sale with completion/move date to suit you. And we can release funds before completion to help with your onward move.
If you are looking for a cash buyer for a quick sale or because you think a potential buyer might have problems obtaining a mortgage, please contact us for an obligation free quote. To request a free & no-obligation offer estimate please call 0800 862 0206 or request an estimate online by clicking the "get an offer" button below.