Short Lease Property
Use our online tool to calculate the value of a short lease property relative to a corresponding freehold, assuming a nominal ground rent and no rights to enfranchise. This is not a professional tool and should be used for informational purposes only.
Your short lease value relative to a corresponding freehold valuation (see disclaimer above): 100%
Selling a short lease flat or house can be tricky and sometimes impossible. Short leases are considered to be one of the most complex types of property and often involve specialist surveyors and solicitors when it comes to selling a short lease.
Quick navigation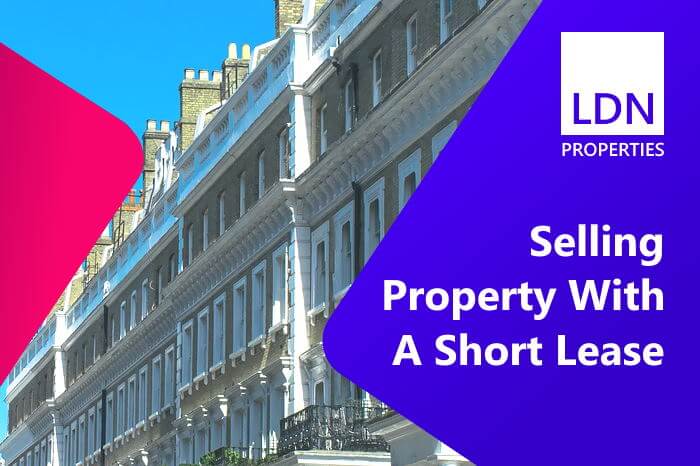 What is a Short Lease?
If you own a leasehold property with a lease remaining of less than 80 years, your property can be considered to be a short lease. Both flats and houses can be owned on a leasehold basis, however it should be noted that if your property is freehold then you are not at risk of experiencing a short lease problem.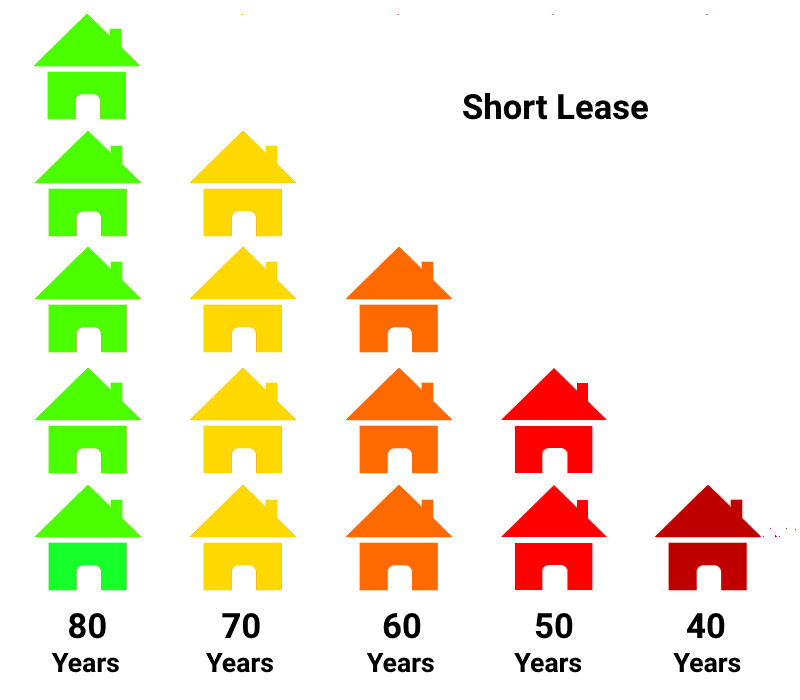 How Can a Short Lease Cause Problems?
If you are considering selling your short lease flat or house, you will find that it typically isn't possible for your buyer to obtain a mortgage for the purchase, therefore any buyer will need to be using cash funds for the purchase. Lenders often look for a lease term remaining of 25-30 years in addition to the mortgage term. As an example, if your short lease property has a lease remaining of 40 years, the maximum loan term that some lenders would be willing to provide would be 10-15 years. It must be noted though that a large number of mortgage companies don't provide mortgages or lending against short leases whatsoever.
As the owner of a short lease flat or house, you need to be aware that the value of your property continues to fall in line with the decreasing lease term remaining. As the lease term remaining drops beneath the so called "magic number" of 80 years, this is the point from which you will see the value of your property declining as the years go by.
Also be sure to see more information at the website sell-short-lease-flat.co.uk.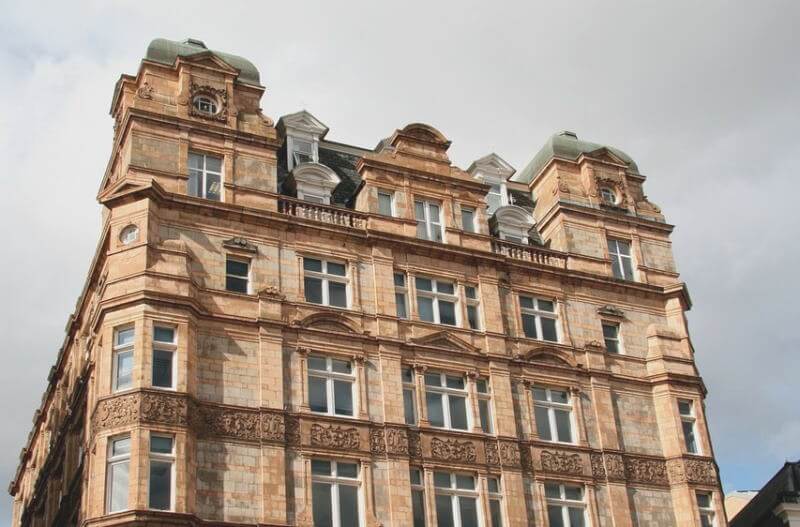 Why a Short Lease is Often Unmortgageable
As the lease becomes shorter the value of the property continues to decrease. Banks and mortgage companies often do not lend against a short lease flat or house because the value of the property quickly becomes worth less than what was initially paid for it. Also, short lease properties are considered to be a specialist area and if the bank needs to sell, it would not be as straightforward as selling a regular long leasehold.
Knowing if I Have a Short Lease
The starting point is to determine if your property is freehold or leasehold. If your property is freehold, there is no risk of your property being a short lease. If however your property is held on a leasehold basis, there is a chance that you own a short lease flat or house.
To find out if your property is freehold or leasehold, search the Government property information website using your postcode and address details.
For leasehold properties, the next step is to obtain a copy of the title register for your property which will show the specific details of your lease from which you can determine the lease term remaining. As mentioned previously, if you determine there are less than 80 years remaining on your lease, you are considered to own a short lease house or flat. To obtain a copy of your title register, visit the Land Registry website and search for your property.
How does Lease Length Affect your Property Value?
Your property value is directly affected by the number of years remaining on your lease. As your lease drops below 80 years you will see a continual decrease in property value as the years pass. Also, the cost to extend your lease will continue to increase, therefore it is worth bearing this in mind when considering the best time to sell your short lease flat or house. The following graph illustrates the affect your lease length has on the value of your property. Note this is an illustrative graph and should not be relied on for accuracy or calculations.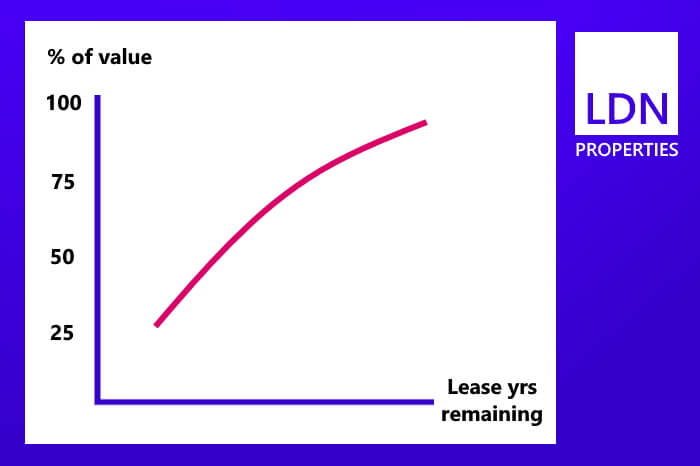 What Can I Do About It?
You have various options to consider as the owner of a short lease flat or house:
Obtain a lease extension – By obtaining a lease extension, a future buyer will be able to obtain a mortgage for the purchase of your property.
Buy the freehold for your property – You could also consider purchasing the freehold of your property which will allow you to sell your property on a freehold basis with any future buyer being able to obtain a mortgage in the usual way.
Sell your property through auction – Selling through a property auction is an option for selling leasehold properties, no matter how long the lease term remaining. You will also have to make the decision between using the modern method of auction or a traditional auction.
Sell your flat or house fast to a specialist cash buyer – We are specialist cash property buyers with significant experience in buying short lease houses and flats.
If you are considering your next step, our team are happy to discuss the lease extension options available to you with no commitment or charge.
Selling your Short Lease or Extending your Lease?
You can sell your short lease flat or house as it stands or start the process of extending your lease. Some of the key issues you will need to consider when making this decision are as follows:
Do you satisfy the qualifying criteria for a lease extension? In the case of a flat you must have held the lease for a continuous period of 2 years and the flat must be held on a long lease
Is the critical milestone lease term of 80 years remaining being reached?
Consider the likely lease extension premium and how this will be paid
Bear in mind there are various extra costs payable (legal and valuation) by you for both yourself and the landlord, as well as stamp duty
Whether the terms of the existing lease need revising
Obtaining a Lease Extension
There are 2 ways of obtaining a lease extension for your short lease property.
The first is known as statutory leasehold enfranchisement through which there are prescribed steps laid out in legislation by which you can obtain a lease extension of an additional 90 years for flats and 50 years for houses. To commence the statutory enfranchisement process, you must have owned the property for at least 2 years.
The alternative method is to negotiate an informal lease extension with the freeholder. Through an informal lease extension process, the terms of your new lease are all up for negotiation.
Both approaches have their pros and cons and are considered further below:
Formal / Statutory Lease Extension
To start the formal extension process involves serving a section 42 notice on your landlord and in response you would receive a counter-notice. The valuer will negotiate the premium payable and the solicitor will negotiate the terms of the new lease. Note that it is generally not appropriate for your solicitor to negotiate the lease premium payable as this can be quite detailed, unless the existing lease has 80+ years outstanding and the lease premium payable is relatively small.
After the landlords counter-notice has been received, there is a 2 month period during which negotiations take place. If agreement has not been reached (subject to time limits) you can apply to the First Tier Tribunal (FTT). From a tactical perspective if negotiations are proceeding slowly, it can sometimes be a good idea to apply for an FTT hearing as soon as possible to focus minds, however do bear in mind that costs will be incurred.
Informal Lease Extension
You can enter into informal negotiations for a lease extension at any time with your landlord if they are happy to do this. Informal negotiations can provide flexibility and allow for a new lease of varying length and ground rent payable. You should be aware that freeholders can propose unrealistic lease extension premiums over and above what would be possible with a formal lease extension. If a fair agreement can be reached informally, you can save on a number of costs.
If your lease is approaching 80 years remaining, consider carefully whether an informal extension is the correct approach, since if negotiations continue longer than expected, you may find marriage value becomes payable as part of the lease extension premium.
The lease extension process can be time consuming, complex and expensive. As an alternative, you can sell your short lease flat or house to a specialist buyer such as LDN Properties and we can take over the lease extension process.
It is essential for you to have suitably qualified legal and valuation advice throughout the stages of extending your short lease as well as a thorough understanding of the process and risks involved. The Leasehold Advisory Service offers a great resource and advice when it comes to leasehold enfranchisement. Solicitors and surveyors with specialist short lease experience are often members of ALEP and you can search their member database directly.
Our specialist short lease team has written a detailed guide on how to choose your short lease valuer / surveyor.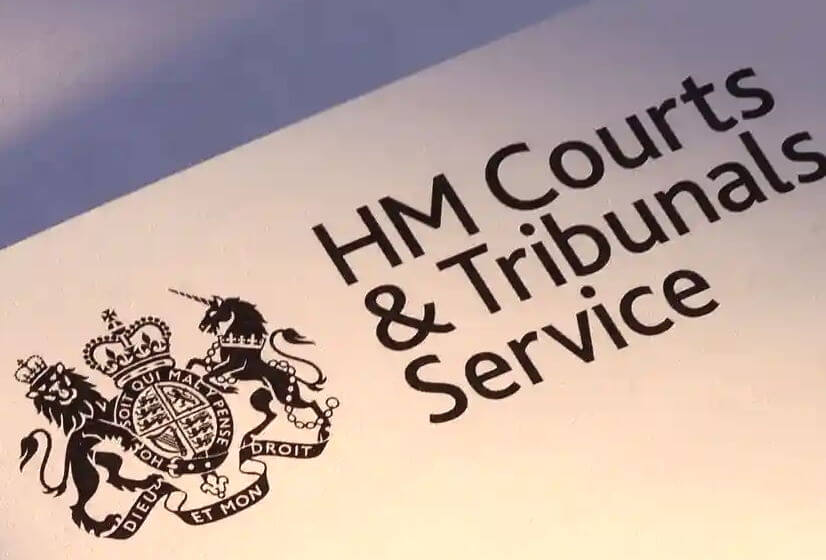 What does it cost to extend my lease?
This is a complex area requiring detailed discussion, however broadly the premium you will need to pay to extend your short lease comprises of the following components – the capitalised value of the ground rent that the landlord will be forfeiting, the diminution of the landlord's interest in your property and 50% of the marriage value. We will be telling you all about this in our detailed short lease guide, however our specialist team are happy to discuss the concepts with you further as we appreciate this may appear complex.
In addition to the the new lease premium, you will also need to pay for both your own and the landlord's reasonable professional costs (legal and valuation) as well as any stamp duty that is applicable.
The Leasehold Advisory Service provides a calculator that can approximate the cost of your lease extension and can serve as a useful tool – see here.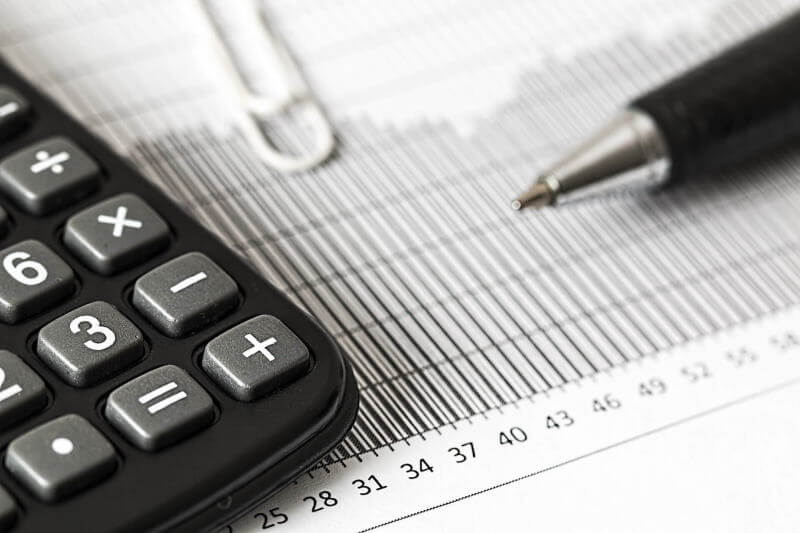 How long does it take to extend my short lease?
The lease extension process can typically take 3-12 months and generally depends on how soon agreement is reached on the premium payable. If during the statutory process you cannot agree with the freeholder on the premium payable, you can proceed to take matters to the First Tier Tribunal. This generally is best avoided given the costs and timescales involved, however it can be useful to ensure you pay a fair price for extending your short lease.
Buying the Freehold of Your Property
In a similar way to extending your short lease, you can approach the freeholder to buy the freehold for your house or flat. When it comes to flats this is known as "Collective Enfranchisement" and can be somewhat more complicated and time consuming given the number of parties involved, however it is something to be considered. When you hear the phrase "leasehold flat with a share of the freehold", this means that the block of flats has been through the Collective Enfranchisement process and the owner of the flat in question also has a share in the ownership of the company that owns the freehold of the building.
Selling a Short Lease at Auction
All different types of property can be sold in the auction room, however when it comes to selling a short lease house or flat the same potential issue of the property being unmortgageable can likely crop up. This again reduces the audience of buyers and may lead to a reduced price being achieved. You may wish to consider using the modern method of auction rather than a traditional auction particularly if you are looking for a higher reserve price.
Selling to a Specialist Cash Buyer
We are a specialist buyer of short lease property with decades of experience and knowledge in this area. As cash buyers, we don't need to worry about financing or mortgages therefore the sale can take place as quickly as possible, leaving us to deal with the surveyors, freeholder and negotiations for extending your short lease.
If you are considering the best approach for selling your short lease, you are welcome to discuss with our team and with no obligation whatsoever on 0207 183 3022.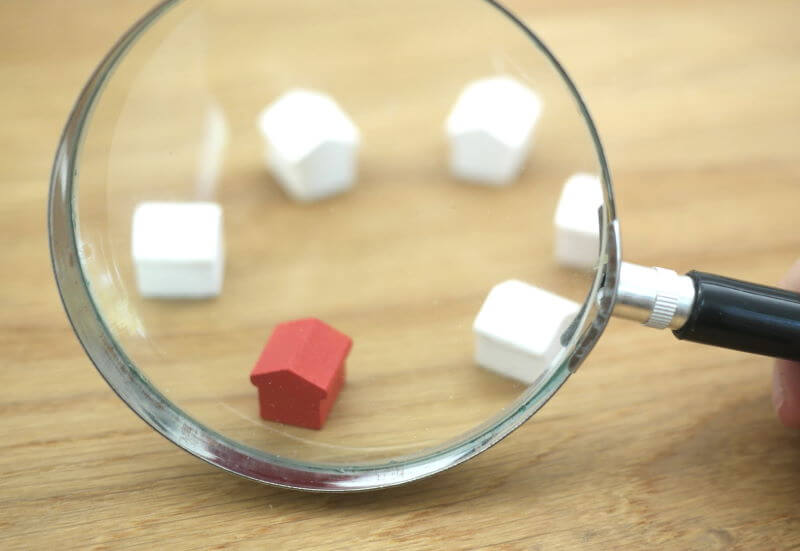 ✅ Why should I extend my short lease?
A lease term remaining of less than 80 years is considered to be a short lease property. If you are looking to sell your short lease house or flat, this can become more difficult as the lease term remaining decreases since many mortgage companies do no lend against short lease properties.
✅ Why is it more expensive to extend my lease the shorter it becomes?
Put simply, as the days go by with your short lease property you are getting closer to the time when your landlord can take possession of your property. Consequently your short lease becomes more valuable to your landlord and your lease extension premium becomes greater.
✅ What is a section 42 notice?
A section 42 (s42) notice is a formal request from a leaseholder to the freeholder to extend the lease on their short lease property.
Remember, LDN Properties offers property owners a straightforward process for selling their short lease property without the need to obtain a lease extension. Speak with the team on 020 7183 3022.
See what we can offer?
Let us show you what we can pay for your house
We're rated as Excellent
Reviews.co.uk provide independent reviews from other people just like you!
"Successfully sold two properties direct to LDN Properties in the last two years. Genuine and trustworthy people and the dealings were straightforward." – Thomas from London
Cash offer for your house

LDN Properties Limited, Linen Hall, 162 Regent St. London W1B 5TD
Company No. 04636129. ICO No. Z7733416. Ombudsman No. D12463.
Copyright 2003 to 2023