Selling a Problem Property
A problem property can be trickier to sell, with issues such as damp, structural faults, lack of planning permission, and many other problems. But it's not impossible to sell a problem property and this guide offers crucial tips.
Quick navigation
The guide below offers important information on what type of house or flat is considered a problem property, in addition to advice on fixing some problems and how to find a buyer. Use the quick navigation list below to learn more about how to best sell your problem property.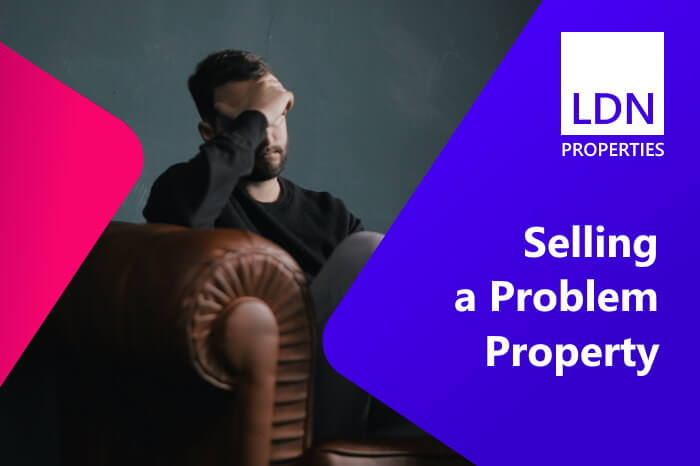 What is a problem property and why are such homes harder to sell?
It's generally accepted that a problem property is defined as a house or flat that has a negative issue. This can be something extreme such as the property being in a flood risk area or the presence of the invasive species Japanese knotweed that can damage foundations, or it can be something potentially less significant including bad wiring, broken drains or selling a house near a mobile mast.
Problems at such properties might be known to the homeowner already, and if that's the case then you absolutely must declare such issues and fully disclose them to potential buyers usually as part of completing seller's property information forms. You risk legal liability if you try to hide the problems from someone who then buys the property, particularly if the problem later creates an issue for them that is costly for them to fix.
Alternatively, problems at a house or flat might not be discovered until a building survey is conducted. These surveys are part of the home buying process, and are broad assessments of a house and its various features and flaws. Buyers rely on surveys to help uncover any problems that might otherwise have gone undiscovered before the sale is completed, because they don't want to buy a home and discover problems later.
It might be harder to sell this type of home compared to one that doesn't have the same problem. That's because you'll be working with a smaller total number of potentially interested buyers. You will have to accept that some people will be immediately turned off from buying your property once they learn about the problem. They might not want to invest the time and money necessary to fix the problem. Or in the event that you plan on addressing the issue before selling, they might not be willing to wait however long it will take for that work to be done.
But this doesn't mean that you can never find a buyer for a problem property, and the important approach is to stay optimistic and take steps to make your house as enticing as possible to a potential buyer. You also need to consider your options for which method of sale you'd like to use; selling through an auctioneer; selling using an estate agent, or selling to a fast home buyer.
Common examples of problems that a property might have
Problem properties can suffer negative issues both inside and out, so it's important to know every part of your home both externally and internally before trying to sell.
Below is a list of some of the most common issues that can deem a house or flat as a problem property, with a quick explanation of each one. But note that this list is not exhaustive and there are many other negative factors about a home that can make it a problem property.
Structural issues – A broad term referring to any issue negatively affecting the structural or physical integrity of a house.
Wiring problems – If you have any bad or broken electrical wiring in your property, this will be a factor that could make some people lose interest in buying your home.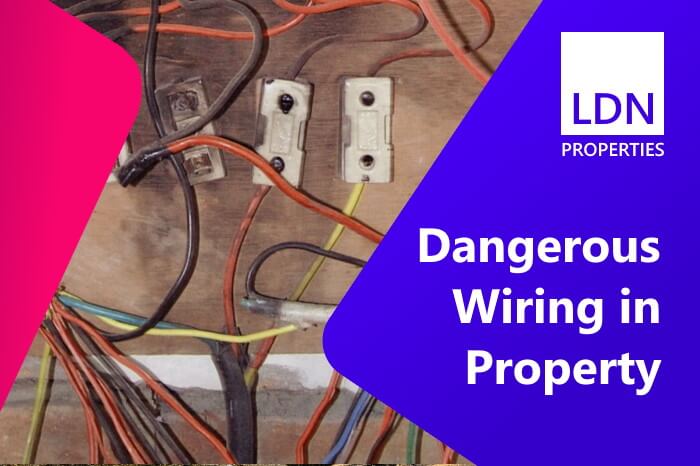 Japanese knotweed – An invasive species that spreads quickly and can destabilise tarmac and concrete, eventually posing the risk of damaging your property's foundations.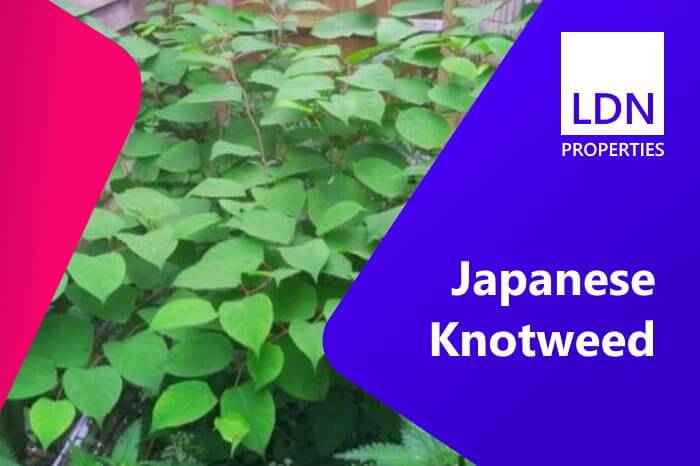 Subsidence – This occurs when the foundations of a house begin to break apart, causing the home to sink into the ground. It appears most often in older homes.
Fire damaged house – Either widespread or isolated, fire damage is deemed a problem at a property because it often needs repairs ranging from cosmetic work through to structural repairs.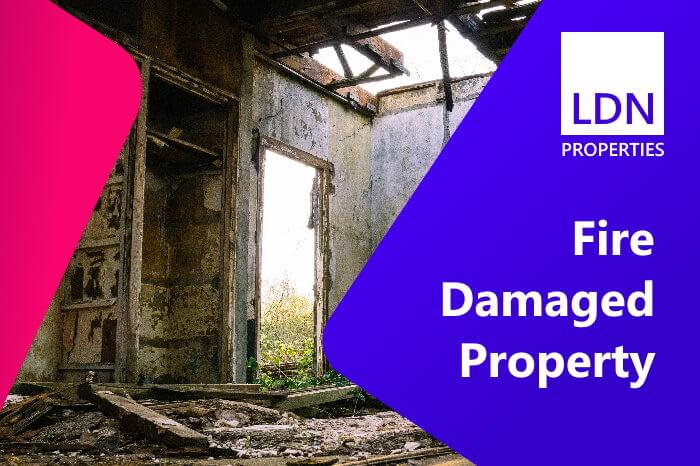 Flooding risk – If your home is in a flood zone this may be seen by many potential buyers as a major problem.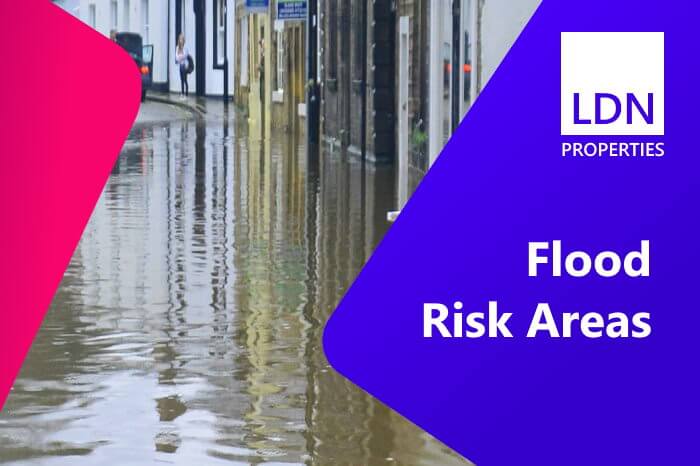 Damp – This is the presence of unwanted moisture anywhere in your home, and it can create problems including staining of wallpaper and carpets, as well as mould or rotting.
Non-standard construction – If your home was built using non-standard construction material such as concrete or timber, this will reduce its overall appeal on the housing market.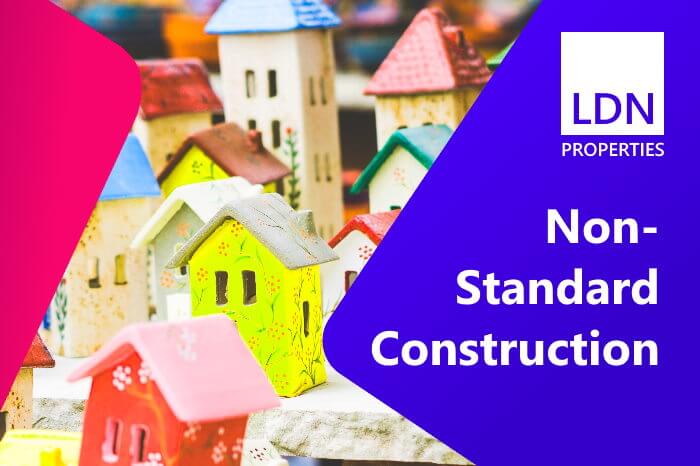 Advice for getting a problem property ready for sale
When you have fully assessed your home and know the extent of any problem, or problems, and are determined to sell, you must decide whether to first resolve the issue.
Make an honest assessment of the scope of the problem and how much it would cost in time and money to fix it before sale. If you can wait and have the funds to spend to correct whatever the flaw might be ahead of trying to find a buyer, you will have removed the issue that has made your home a problem property and can instead promote your house as a regular property. But understandably this is not a choice that is open to all homeowners, and it particularly won't work for those who have neither the time nor the money available to pay to fix the problem.
If you are in the latter situation, your only real choice is likely to try selling the property "as is," meaning you don't fix the problem before you put it on the market. When this happens you'll have to again review the cost for fixing the issue and be aware that the buyer will likely want to deduct that value from the sale price in their offer.
Options for finding a buyer for a problem property
The options for selling a problem property are usually the same as trying to find a buyer for a convention: use an auctioneer, an estate agent, or a fast home buying company.
Selling a problem property using an auctioneer
If you decide to sell your house by auction, you can save yourself a lot of time and work because they'll handle most of the aspects of the sale. They'll advertise your home and give you a set date for when the auction will take place, giving you a fairly quick schedule and relative certainty for selling your home. Selling this way can be a good choice because buyers at auctions are typically more open to problem properties, and you might start a bidding war that achieves a higher sale price.
However, there are some drawbacks with this method, not least the fact that you don't know what final sale price you're going to achieve until the auction is over. This can be a very stressful situation and also not an advisable approach if you are relying on selling your home for a certain price. You'll also be liable for paying the auctioneer fees for their work, but you might be able to pass these on to the high bidder.
Selling a problem property using an estate agent
Another option is to try selling your home through an estate agent. There are a few advantages of selling this way, not least the fact that the estate agent will be responsible for most of the hard work that goes into selling a home. They will put together a listing for your property and advertise it locally with the hope of generating interest from buyers. They will also take care of the viewings for your listing, when people who might want to buy your home come to inspect it in person. Selling through an estate agent removes a lot of the stress and time that you might otherwise have to spend on selling your property.
And you can try to find an estate agent that specialises in selling problem properties, because they will already have experience in knowing how to market such a home and find interest from buyers that won't be turned off from whatever flaw the house has.
But you also need to balance the benefits of selling through an estate agent with the negative consequences. If you are looking to sell your house fast, this might not be your best option. That's because there are no deadlines involved with selling through an estate agent, and you are entirely at the mercy of whatever the current level of demand is for properties like yours in your area. If it's a quiet time in the property market, you might be waiting many months to find a buyer. For people in a hurry this is obviously not a situation that would work for them.
You'll also be required to pay your estate agent fees for all the work that they will have done in advertising your home, holding the viewings, and securing a buyer for you. This fee is usually assessed as a percentage of the home's final sale price. When you are calculating your potential profit from your sale, you'll have to subtract this amount from the final sale price – and this can be a large amount for expensive houses. For those homeowners who are looking to make as much money as possible from their sale, selling through an estate agent isn't necessarily the best choice.
Selling a problem property to a fast home buyer
You might also want to consider selling your property to a fast home buying company, because they have experience with buying problem properties. These businesses buy houses and flats of all different shapes and sizes, and you won't have to rectify the problem at issue before they will make an offer to buy the property.
There are several perks of selling a problem property this way. First, you get a speedy sale, with most fast home buyers aiming to complete the purchase within a few weeks. Second, these companies typically don't charge homeowners fees for selling, which means that you get to keep all of the profit from the sale for yourself. And third, because fast home buyers have such extensive experience buying problem properties they will not be turned away by whatever negative issue is affecting your house. This removes all of the stress of worrying about whether you'll be able to find an interested buyer.
And it's easy to find out whether your fast home buyer is reputable, because all you have to do is contact the independent entity known as The Property Ombudsman (TPO). This organisation sets policies for the quick home buying industry that aim to protect sellers, and every company that is a member of TPO must comply with those regulations. If the business that you're speaking to is a full member of TPO you can often deem them trustworthy. Simply search for the company's name on the TPO website and you can see whether they're a member.
Top questions and answers about selling a problem property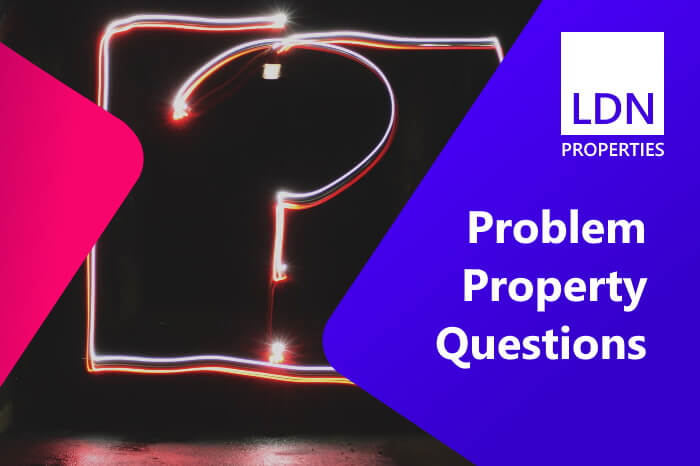 ✅ Is it impossible to sell a problem property?
Not at all, and indeed some buyers might even see a problem house or flat as an opportunity to get a bargain for buying a home. You need to be aware that selling a problem property involves some extra hurdles as outlined in this guide, but you can be assured it's not impossible to sell.
✅ Is it better to fix a problem or sell a house without fixing the flaw?
This depends entirely on your personal circumstances. If you have the cash available and don't mind waiting to sell until you resolve whatever problem your property has, it can be a wise move. But many people can't afford that time or money and need to sell without fixing any flaws.
✅ Does a problem property always mean structural issues?
No. There's no single legal definition for what a problem property might be. But estate agents and other property experts generally acknowledge the definition to include, but not be limited, structural problems, bad wiring, Japanese knotweed, damp issues, and more.
✅ Will I have to pay money to sell a problem property?
No. If you sell your problem house or flat to a quick property buying company such as LDN Properties then you will not have to pay any fees, and you'll also get a speedy sale. You will have to pay money if selling via an estate agent or auctioneer because they will charge you fees for selling.
If you are considering selling your problem property and would like to discuss the options available, speak with our specialist home buying team at LDN Properties – 020 7183 3022.
See what we can offer?
Let us show you what we can pay for your house
We're rated as Excellent
Reviews.co.uk provide independent reviews from other people just like you!
"Successfully sold two properties direct to LDN Properties in the last two years. Genuine and trustworthy people and the dealings were straightforward." – Thomas from London
Cash offer for your house

LDN Properties Limited, Linen Hall, 162 Regent St. London W1B 5TD
Company No. 04636129. ICO No. Z7733416. Ombudsman No. D12463.
Copyright 2003 to 2023