Selling a House with Sitting Tenants
If you're a landlord and want to sell your house or flat with sitting tenants, this can make the process more complicated. But it's not impossible and a quick sale of your tenanted property is still possible.
Selling House with Sitting Tenants
Quick navigation
When you own a house or flat and have decided to rent it out to tenants, you might be enjoying the extra income each month but for whatever reason want to sell the property. Having tenants with a legally binding tenancy agreement living in the home can require some additional work before you can try finding a buyer. Our guide offers top tips on the easiest way to get to a sale.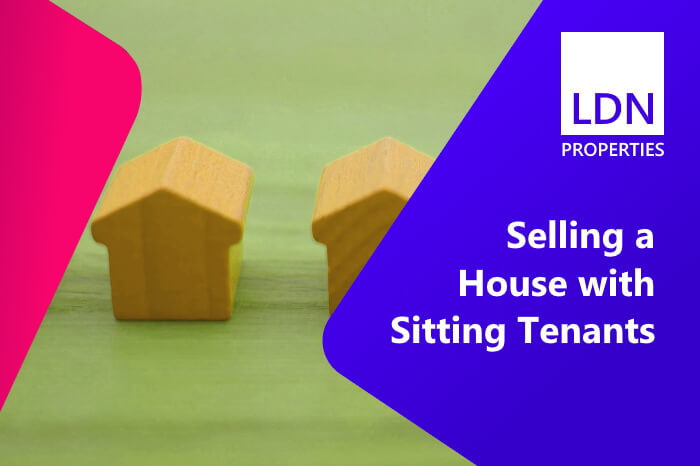 What is a sitting tenant and what are their rights?
If you own a house or flat that you rent out to someone in exchange for them paying you a set rental amount each month, you have sitting tenants in your property. They are also known as tenants in situ and they have the legal right to live in the home for the duration specified in the legally binding tenancy agreement that you signed with them before they moved in. This is very different to a regulated tenancy for a property – read more in our useful guide.
One of the main benefits to owning a rental property is the fact that you'll earn extra income each month from the rent payments that you receive. This can be a great way to help you pay off extra bills and plan for your future, although it can come with some uncertainty.
For example, the coronavirus pandemic is causing problems for many people who have either had their wages cut significantly or lost their jobs. If they are renting properties they might be unable to pay the monthly rent. Indeed, one recent news report highlighted the fact that some landlords are urging the UK government to provide hardship loans that would cover rental payments in such situations.
If you are a landlord and are relying on the rental payments to cover the monthly mortgage charges for the property with sitting tenants, such uncertainty might be prompting you to think about selling the home. The process can be somewhat more complicated than trying to sell a vacant property, but the good news is that it's not impossible to find a buyer for your house.
Various consumer websites consider in details the rights of sitting tenants, see some of these articles below:
Tenant rights – Article from Which?
Tenancy rights checker tool – Advice from Shelter
Renting from a private landlord – Citizens Advice
Rights of renters / landlords – London.gov.uk
Tenants rights when selling – LDN Properties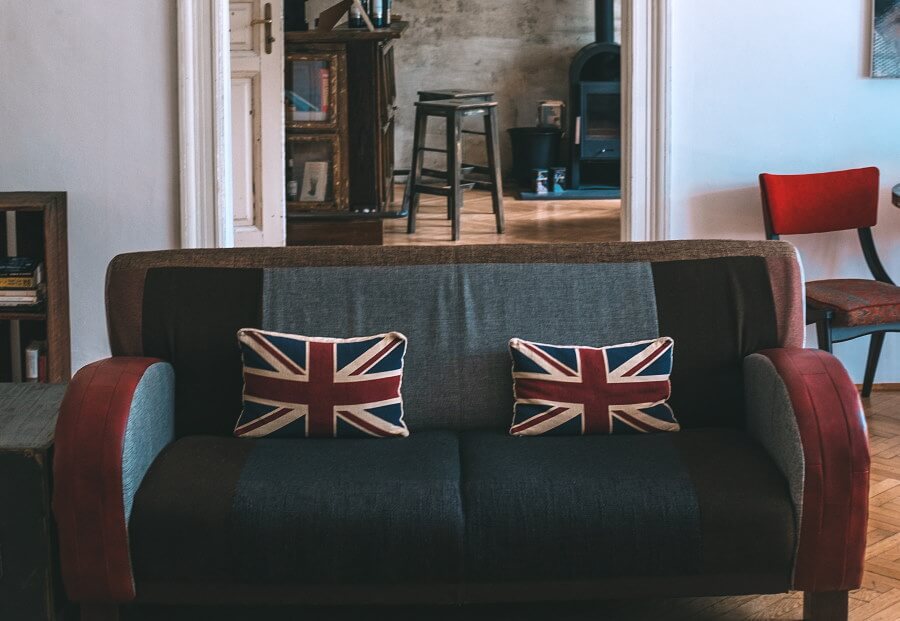 Options for selling a house or flat with sitting tenants
For those landlords that are ready to sell their rented house or flat that has sitting tenants, you may be asking yourself "What rights do sitting tenants have?". This will be covered further in this guide however you are legally entitled to try finding a buyer and there are typically two options.
First, you could try selling your rental property subject to the terms of the tenancy, meaning that you will be selling the property to the buyer but also transferring the rental agreement. In this scenario the buyer would take over the responsibility of being the landlord for your sitting tenants, and they will be able to stay in the property until the tenancy agreement ends.
Second, you could try to first have your sitting tenants leave the property and then sell your vacant home (this is also known as selling with vacant possession). This could be an option if the tenancy agreement is coming to an end. Or you can give your tenants notice that they must vacate and then try to find a buyer.
Whatever option you want to pursue for selling your rental property will depend on your individual circumstances and needs, and the sections below offer further advice about the pros and cons of both choices. The team at Primelocation also discuss in a recent article how landlords can sell a house with sitting tenants.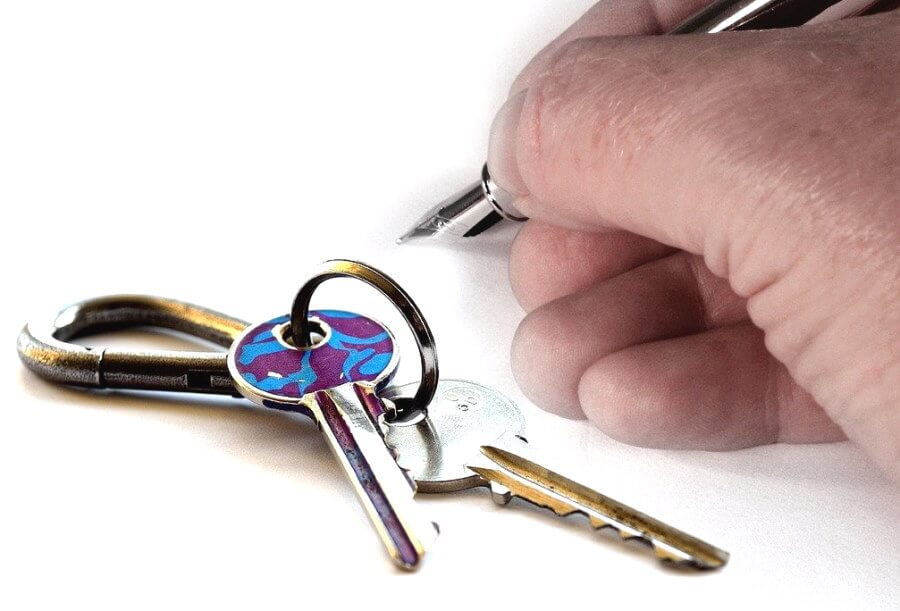 Legal issues to be aware of when selling a property that has sitting tenants
Before making a final decision on whether to try selling your home with sitting tenants in situ or trying to sell it as a vacant property, be sure that you know your various legal obligations as a landlord, including re-reading all of the terms and conditions of the tenancy agreement. Tenancy agreements are often Assured Shorthold Tenancies (AST) and follow a relatively standard format.
Not only will the agreement tell you how much time is left on the agreement, but it will also state various other important details. For example, the agreement will specify how much notice the landlord is required to give tenants when terminating a tenancy.
Reviewing your legal obligations will also be useful when trying to find a buyer because you'll be able to offer them full details about the various terms and conditions of the rental agreement.
Useful resources to consider when looking to sell your property with sitting tenants are as follows: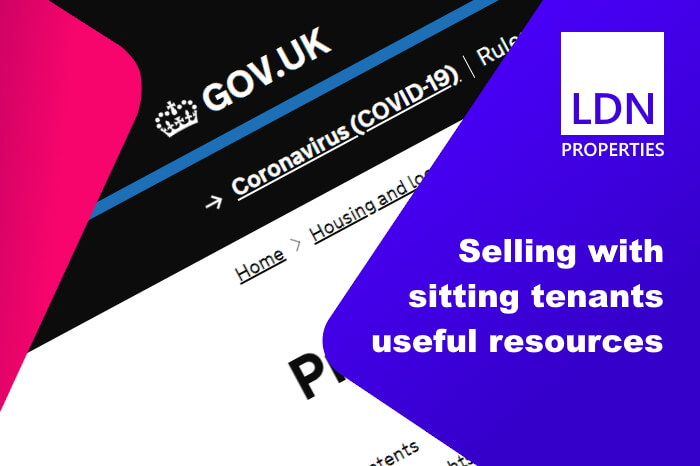 Benefits of selling a home with sitting tenants
There are several benefits from trying to sell your property with the sitting tenants remaining in place, which can potentially make it easier to find a buyer quickly.
Trusted tenants – The person that buys the house or flat will know that you have already reviewed the background of your tenants and that they are trustworthy and pay their rent on time without any issues. This can make it more enticing for a buyer to take over as their landlord and there are many landlords that like property with sitting tenants.
Guaranteed income – Despite the rental market uncertainty due to the coronavirus pandemic, being a landlord is still a relatively stable way to ensure some regular extra income. Selling a home with sitting tenants means the buyer doesn't need to try finding tenants.
Reduced costs – Another perk for someone buying a house or flat with sitting tenants is that they won't have to spend money with estate agents or other services in an attempt to find tenants. This can make your home even more attractive to a prospective buyer. Similarly, they won't have to spend money on credit checks or other screening for tenants. A small saving you will also make is the cost of an Energy Performance Certificate since you should already have obtained one of these when you rented out your property initially.
Save yourself lost money – For the seller, it can be financially beneficial to sell with sitting tenants because that will mean you continue to get rental payments whilst you try to find a buyer. Some houses and flats can sit unsold on the market for several months, so it's better to have a guaranteed source of monthly income from your tenants all the way to the point of sale.
Problems when selling a tenanted property
There aren't too many problems that will occur when selling a house with sitting tenants, but there are a few issues you should be aware of.
Complicated viewings – If you try to sell your house through an estate agent then you will have to hold viewings where potential buyers can come to visit the property. You may have complications with your tenants about when people can come to see the property, so try to find a mutually agreeable plan for viewings.
Problem tenants – If you have tenants that are causing your problems, such as not paying their rent on time or damaging your property and refusing to fix it, then this can make it harder to find a buyer. To protect yourself against future legal action you'll have to be completely upfront with buyers and if they know they'll be taking on problem tenants they might be discouraged.
Market value – Tenanted properties often sell for a lower price than a vacant property. The primary reason for this is because the buyers are often professional landlords who consider the property purely as an investment. Pricing your property right is essential in order to generate interest from prospective buyers.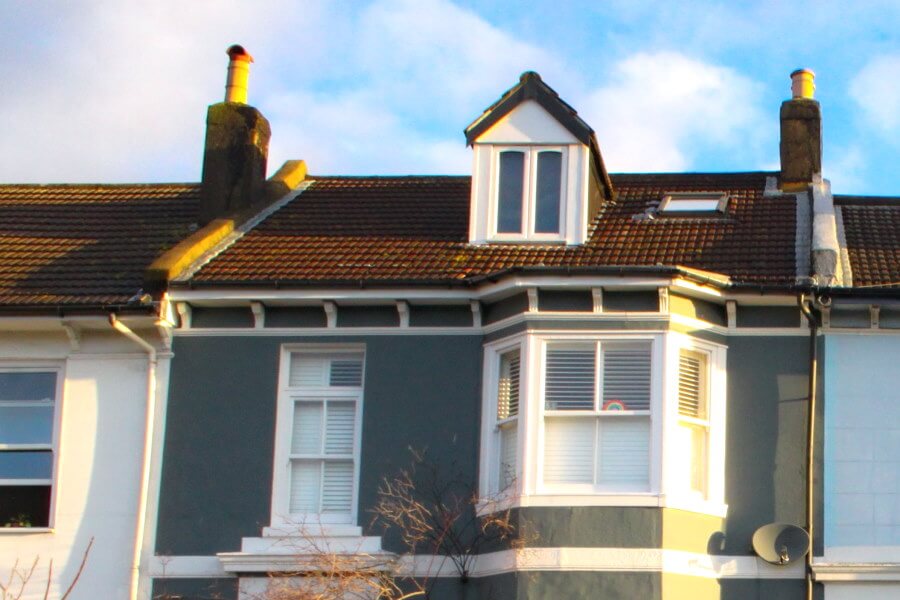 Do I need to evict tenants before selling my house?
We have had many customers asking us how to remove sitting tenants before selling an investment property and if it is necessary. This can be quite a personal decision, however it is not always essential to sell the property vacant.
If you do wish to evict your tenants, you can complete and service your tenants with a Section 21 notice. As the UK government's website, explains you can use these notices to evict sitting tenants if your rental agreement has no fixed termination date, or after a fixed term agreement ends.
It's important to know that there are several situations and exemptions in which you cannot use a Section 21 notice for properties in England. These are covered in detail on the UK government website.
You should consult with a legal professional if you want to try evicting your tenants before selling the property, as they can offer advice specific to your unique situation.
Launching a legal action can be a very expensive and time-consuming process, so you should take steps to try encouraging your tenants to leave the property without having to resort to hiring a solicitor. Your goal with selling your house should be to make it as hassle-free as possible, and starting litigation will come with major costs that will cut into your final home sale profit.
How to sell your property with sitting tenants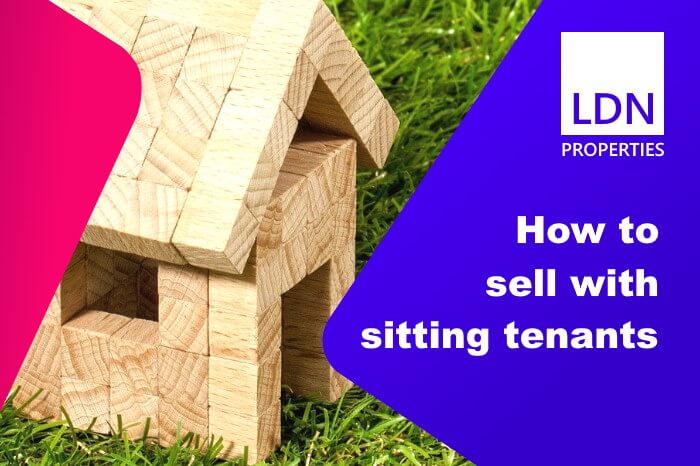 There are three main ways that you can try to find a buyer for your property if it has sitting tenants: using an auctioneer, an estate agent, or a quick home buying company.
Using an auctioneer to sell your tenanted house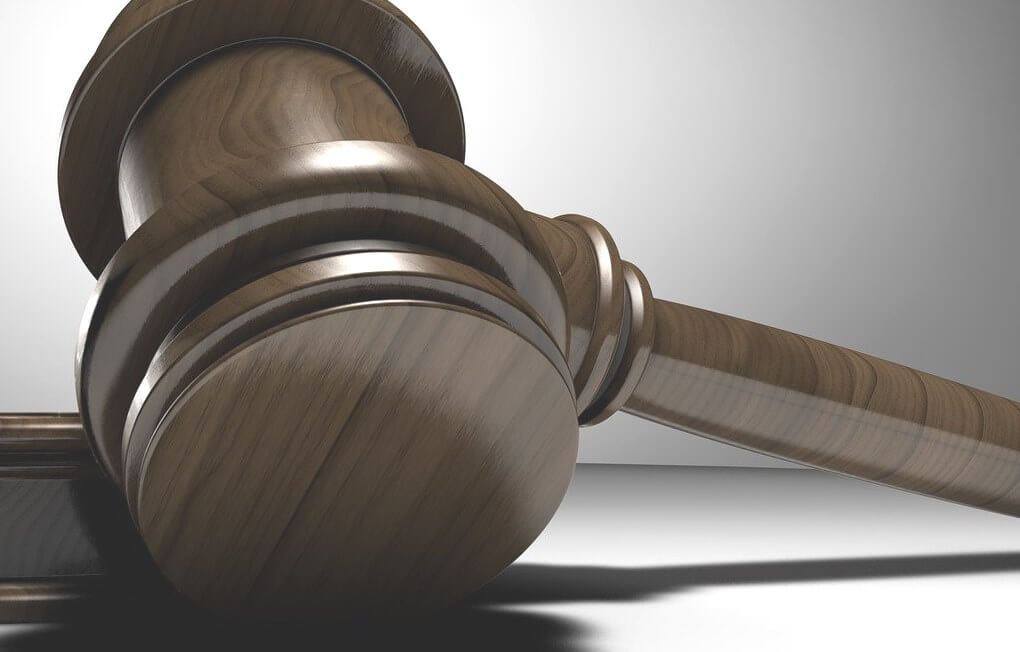 This has the benefit of giving you a fixed date for selling, because the winning top bid at auction is considered a legally binding agreement to buy your home. That contrasts with house sales with estate agents, where nothing is binding until the final contracts of sale are signed, also known as exchanging contracts. If you want absolute certainty that the sale of your home will be binding, using an auctioneer can be a good idea because of the binding nature of the top bid.
For homeowners looking to sell in a hurry, or at least have a near definite date for when they will sell their house or flat, you will achieve this through auction. But there's no guarantee about how much the final winning bid will be, meaning you might make less money selling your home than you would like. Auctioneers typically encourage homeowners to agree to set a low reserve price for their properties in order to encourage interest from as many buyers as possible, because the cheaper the property, the more the likely interest from a greater number of people. Their goal is to have several people eager to buy your home so that competitive bidding can drive up the final sale price up. However, auctions are unpredictable and your property may generate no interest at all which can be disappointing.
You'll also have to pay the auctioneer fees for the work that they do in helping you secure a sale, but you might be able to pass these on to the winning high bidder.
Using an estate agent for selling property with sitting tenants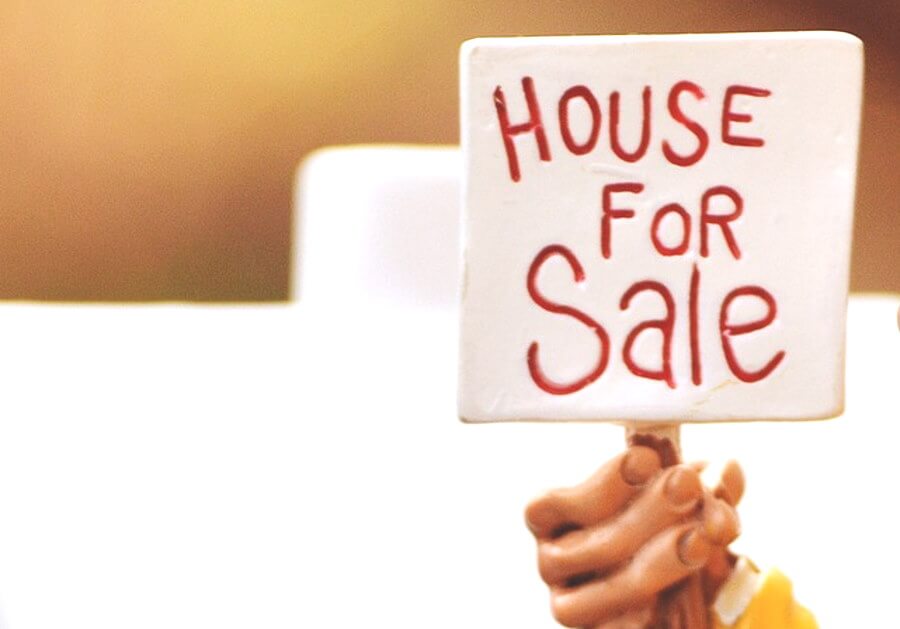 This is perhaps the most traditional option for selling, through which an estate agent will prepare a listing for your property and market it to try finding buyers. They'll be responsible for advertising the house or flat and generating interest in it, saving you from having to do that work.
There are estate agents who specialise in selling tenanted properties, which can make it easier to generate interest from prospective buyers. Using the services of such an expert might help to reduce your stress involved with trying to find someone who wants to buy your home.
But you'll have to allow viewings to take place at the property, which can be more complicated when you have tenants. Viewings are an essential part of the process of selling through an estate agent, giving buyers the chance to visit and inspect your property and decide whether they want to make an offer to buy it. During the coronavirus, some estate agents are hosting virtual viewings – whether by offering remote live video tours of a home for buyers, or sharing a pre-recorded video tour.
Regardless of how the viewings are done, you should ensure that you have a good relationship with your tenants so that you can work out a schedule for potential buyers to visit the home. Happy tenants are more likely to keep the house looking neat and tidy, making it appear more attractive to visitors than a dirty property. If you have a bad relationship with your tenants they might cause problems with viewings that can set you back in trying to find a buyer.
Other considerations of selling through this method include the fact you'll have to pay the estate agent fees for their work in finding a buyer. This is typically taken as a percentage of your final home sale price, and can sometimes be quite significant in value. Most homeowners hope to maximise the profit from selling their house or flat, but if you sell your house through an estate agent bear in mind you'll have to subtract their fees from your home's sale price.
Another consideration is the fact that there's no certainty on when your home will sell. Unlike selling through an auctioneer with its specific sale date, you won't benefit from any deadlines when selling through an estate agent. Some properties might not sell for several months, and in certain situations might struggle to sell for more than a year. If you want to sell your house quickly, you might want to consider another method for finding a buyer.
Selling house with sitting tenants to a quick home buying company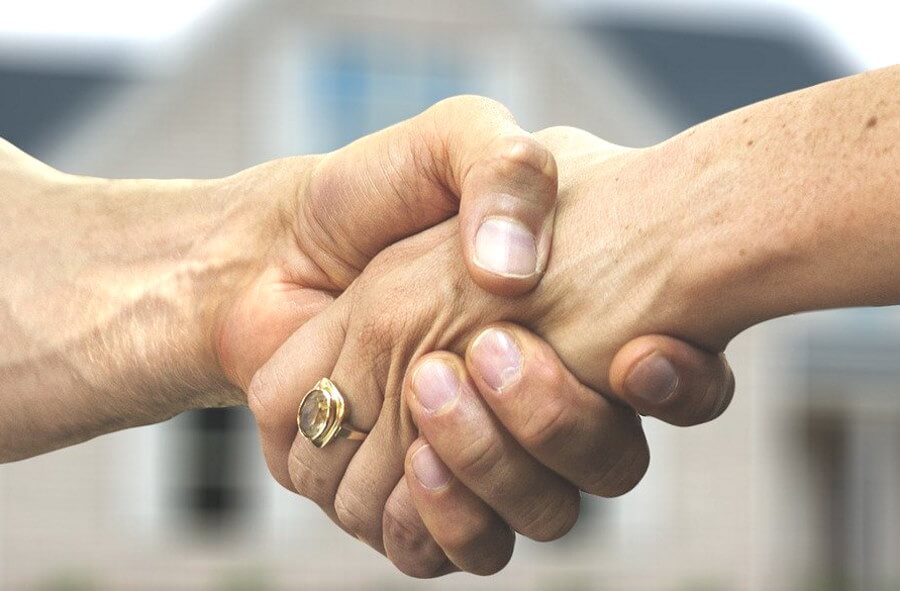 These businesses offer a fast sale with zero fees for buying your home, making it a great way to maximise your profit from selling whilst also completing the sale within just a few short weeks. Their goal is to help homeowners sell on an accelerated schedule, making it perhaps the best of the three options in this guide for people trying to sell their house as fast as possible.
When you sell your house to a fast home buyer you'll typically be given a cash offer for your property. And the great news is that the trustworthy quick property buyers never charge homeowners fees for selling. That means you can retain all the profit from selling your home, rather than having to pay fees to an estate agent or to an auctioneer.
A further benefit is that reputable quick home buying companies have plenty of experience buying houses and flats of all shapes and sizes, so they won't be turned off from buying a property that has sitting tenants. That means you don't have to worry about difficulties in generating interest from a buyer just because your home is currently rented out.
And you won't have to host viewings for multiple people to come and visit your property to see whether they're interested in buying it. That means your current tenants won't have to agree to a schedule for numerous people to visit your house whilst they're living in it, helping you to maintain a good relationship with the tenants and ensuring a smooth and speedy sale of your home.
Frequently asked questions about selling a home with sitting tenants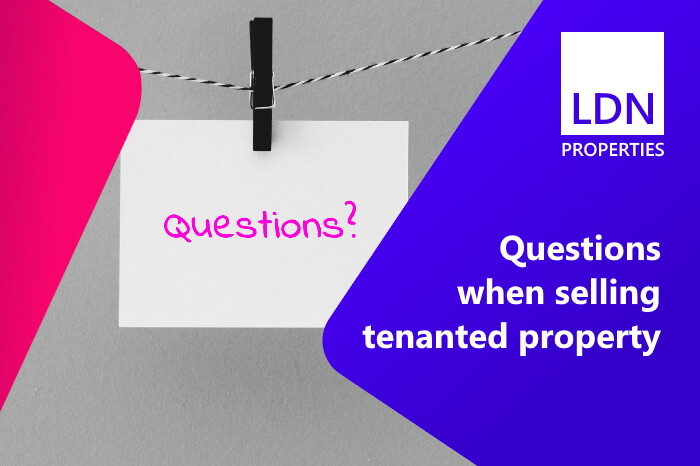 ✅ Am I prohibited from selling a home if it has sitting tenants?
No. As the guide above explains, there are a number of options for selling a house or flat that has sitting tenants: you could try to sell it after the tenancy agreement comes to an end, or you could try to evict the tenants so that you can sell the home as a vacant property, or you can sell the tenanted property as is.
✅ Is it considered preferable to sell a property with or without sitting tenants?
Generally speaking selling a vacant property is a more preferable choice, however tenanted homes with reliable tenants who pay their rent on time and have a long duration left on their tenancy agreement will be seen as preferable to some buyers compared to a vacant property for which they'll have to find tenants after purchasing it.
✅ Should I sell my tenanted home using a specialist estate agent?
Some estate agents specialise in selling homes with sitting tenants and that can make it easier for you to find a buyer. But note that you'll also have to pay estate agent fees, and some houses sold through estate agents can sit unsold on the market for many months.
✅ If I use a quick home buying company how can I know they're reputable?
Check with the independent entity The Property Ombudsman (TPO) to see if the company is registered with them. If so, you can trust them because the business will have to comply with TPO's rules that are designed to protect homeowners against disreputable fast home buyers.
✅ Will I have to pay fees if I sell my house with sitting tenants to LDN Properties?
No. We do not charge you any fees when selling your property to us whatsoever. In certain instances we can also cover the cost of your legal fees.
If you are considering selling your house with sitting tenants in London or throughout the UK, call the professional
property investors
LDN Properties on
020 7183 3022
to discuss the options we have available to provide you with a speedy sale.
See what we can offer?
Let us show you what we can pay for your house
We're rated as Excellent
Reviews.co.uk provide independent reviews from other people just like you!
"Successfully sold two properties direct to LDN Properties in the last two years. Genuine and trustworthy people and the dealings were straightforward." – Thomas from London
Cash offer for your house

LDN Properties Limited, Linen Hall, 162 Regent St. London W1B 5TD
Company No. 04636129. ICO No. Z7733416. Ombudsman No. D12463.
Copyright 2003 to 2023