House Sale Fallen Through
There are several reasons why house sales fall through, whether it's a standalone sale or because of a break in the property selling chain – and it's important to know what to do next.
House sale fallen through
Quick navigation
Selling your house or flat can be a stressful experience, and this can be heightened when your house sale falls through as part of a chain. These are instances where the completion of a sale relies on a buyer selling a home before exchanging contracts on your property.
It can also be a worrying experience to try selling your home even when it's not part of a chain such as selling a house with sitting tenants, only to have the prospective buyer withdraw their offer before contracts have been exchanged.
Both outcomes can leave homeowners surprised, upset, and unsure about how to proceed. Our guide below helps explain why this can happen, and the next steps that you can take.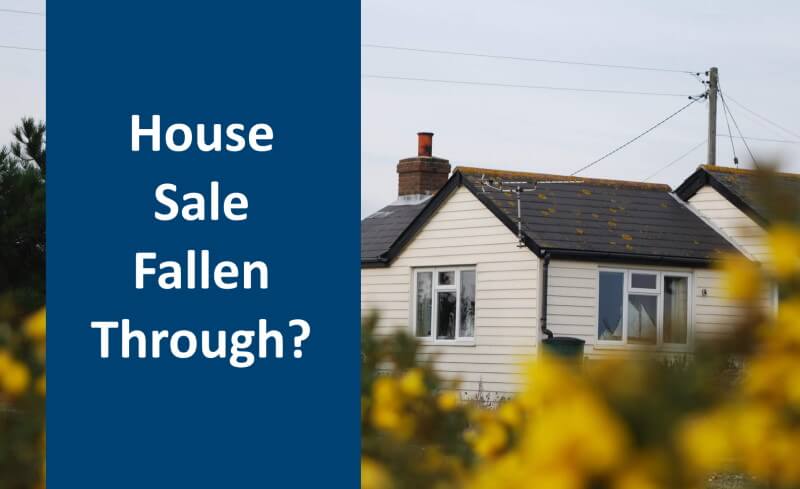 Why do house sales fall through?
According to the UK consumer advocacy non-profit Which? roughly a quarter of home sales in 2019 fell through – whether that was because the buyer pulled out before exchanging contracts, or as a result of them abandoning the sale even after exchanging contracts. The former situation is the more common among homeowners, but either of those outcomes creates anything but stress and uncertainty for the seller. With this risk of your home sale falling through, we discuss the possibility of selling your house before buying the next as part of a separate guide to assist home sellers.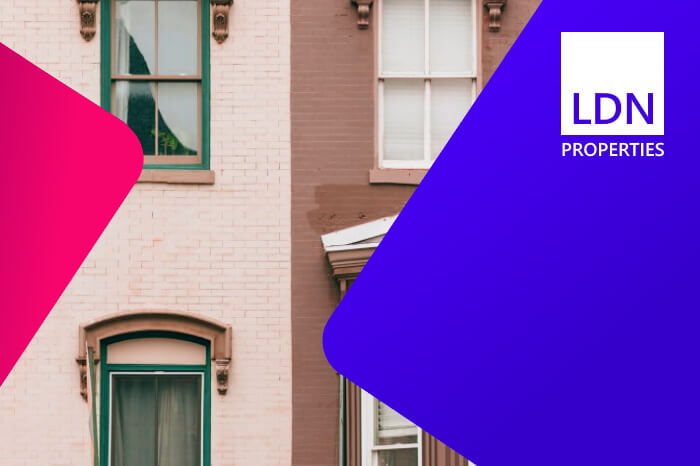 Problems with the buyer's mortgage
Financial issues are perhaps the most common reason why home sales fall through, with the buyer failing to secure the mortgage they need to buy your property.
This can happen if the mortgage offer is rescinded by the lender, or if the buyer's personal finances change so that they can no longer afford the mortgage, or any other fact that makes it impossible to secure the mortgage to pay for the home purchase.
Another reason this can happen is what's known as a down valuation, which occurs when mortgage lenders value your house or flat at a lower price than what the buyer has offered you for selling. As a result, the buyer is then in the position of having to either raise extra funds to cover the gap between their offer and the mortgage, or asking you to renegotiate the sale price. Both of these outcomes often result in sales falling through.
Buyer changes their mind
People can have changes of heart when it comes to a decision as major as buying a home, and this reason – as simple as it may seem – helps explain why some property sales collapse. An offer to buy a home is not binding until contracts have been exchanged, making it entirely legal for a prospective buyer to make you an offer, start the process of drafting the contracts, and walk away before signing them.
A break in the home sale chain
Perhaps your house is part of a chain, in which several homes are being bought or sold and they each depend on the other sale successfully completing. Because there are many reasons why home sales can fall through, this creates a number of potential risks for the chain that will become larger as the chain gets bigger. If one single sale in the chain does not happen, that jeopardises the entire chain and risks it collapsing entirely, which will naturally include the sale of your home falling through.
Gazumping
This applies whenever a buyer who has made a non-binding offer to buy a home sees their attempt to purchase fall through because the seller decides to sell to someone else, usually because the alternative seller is offering the buyer more cash or a quicker sale. However, this situation only applies if you are the prospective buyer of a property and the seller suddenly ends those negotiations and goes with another buyer. This guide generally assumes that the reader is the homeowner, and offers practical suggestions for how to proceed with attempting to again sell a home.
How to spot the signs of a house sale falling through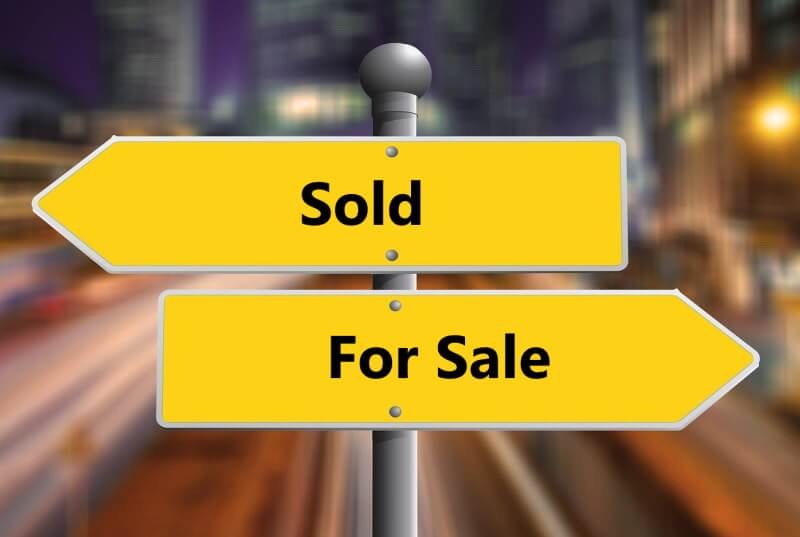 Communication is key to spotting the signs of a potential home sale falling through.
If you're selling your home through an estate agent, you might notice they, or your solicitor, have been less communicative about their talks with the buyer and less responsive when you ask for updates on the sale process. This could be an early warning sign about potential problems with the sale.
You can also reach out to the buyer personally to chat with them about the purchase and to make sure that everything is proceeding without a problem. Be friendly and honest with them, and hopefully they will give you the same courtesy in return. If they do not respond at all, this is another warning sign and it might be time to consider looking for another buyer.
Make sure that you are up to date on exactly how the home sale process works, and for this the internet will help. Learn about the various steps involved with buying and selling, including the often complicated and time-consuming work involved with conveyancing – the in-depth legal paperwork drafting involved once a buyer makes an offer on your home. Once you have an understanding of the amount of time involved with each step, you can gauge for yourself whether certain steps in the process are taking longer than is typical, which can signal a potential sale falling through and prompt you into trying to resolve any problems.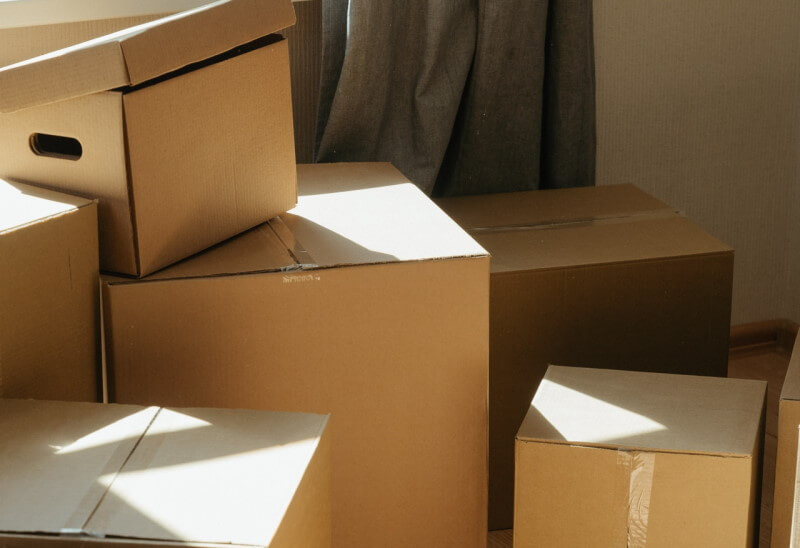 What to do when the sale of your home falls through
Although it can be upsetting when your home sale falls through, it's important to stay clear-headed so that you can deal with the fallout and be able to move forward.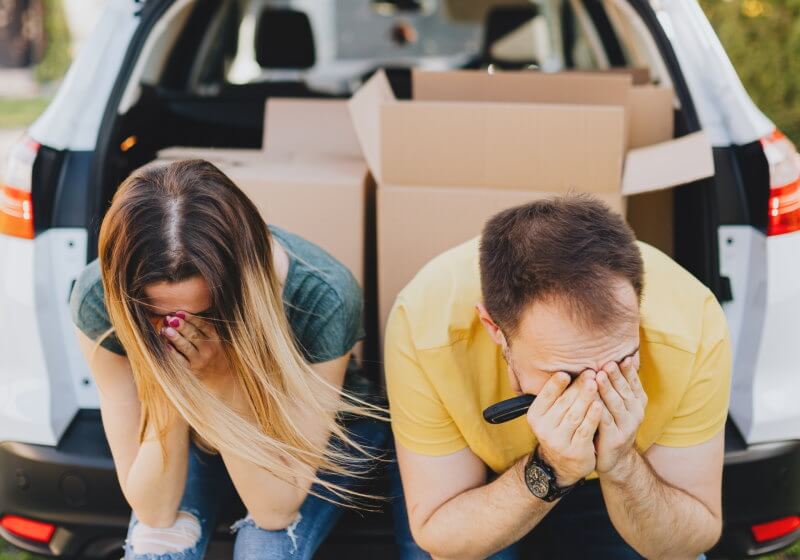 If your home is part of a chain, then you'll need to inform the other buyers and sellers about the situation so that they can also assess their next steps. It's possible that the person you intend to buy a home from in the chain might be able to give you more time to find another buyer. Or it's also possible that the entire chain might simply break apart and you'll have to start from square one trying to sell your home. Whatever the outcome, try to remain calm and focused.
For those less-frequent instances where you might have exchanged contracts and then the sale has fallen through, you could consider legal action against the buyer for walking away from the purchase, although this can be a very expensive, time-consuming, and stressful experience. Citizens Advice may be a useful resource when weighing up your next steps.
Top tips to help you avoid having your house sale fall through
There are a few steps you can take during various points in the selling process that can help to protect you against having your home sale fall through, although it's important to know that nothing can give you absolute certainty that the purchase will happen.
Regular contact with buyer
It might seem simple, but being in regular contact with your prospective buyer can be a great way to avoid having the sale collapse. By simply checking in with the buyer occasionally you can answer any questions they might have that could be giving them hesitation about completing the sale. And regular communication with the buyer can also alert you quickly to any looming problems with the purchase, which might give you more advance notice of a potential failed sale so that you can look for another buyer.
Prevent mortgage problems before they happen
Buyers experiencing problems securing a mortgage is one of the leading reasons why home sales fall through. One way to avoid this is by having the buyer obtain a mortgage agreement in principle. These agreements typically last for six months and provide some certainty about the buyer's ability to pay to purchase your home once contracts are exchanged. You could also ask the buyer to give you documentation that proves they have the relevant financing available to complete the purchase.
Try to avoid potential breaks in any selling chain
If your house or flat is part of a chain sale, there isn't much you can do to prevent problems with the purchase or sale of other properties in the chain. But you can make sure that your conveyancer is doing everything possible to move the process of selling along quickly and smoothly. And if you are part of a chain, the best thing you can do is know in advance that the breaking of the chain, however unfortunate, is a possibility. This will help you to better cope with the chain falling through if it happens. The Government has suggested postponing completion dates to help prevent house sales falling through particularly during the Covid crisis.
Picking up the pieces after a house sale falls through
Although it can be very emotionally taxing, and cause financial strain, to have a home sale fall through, you should quickly move on from that negative experience. Stay optimistic that you will eventually find a buyer and know that there are other ways to sell your property.
You can get a decent rough estimate of house prices in your area by searching for your address on property sale websites like Zoopla and Rightmove and seeing the value of homes in your neighbourhood. While the figures are not precise, these websites can give you a general idea of recent sale prices for similar properties in your area that can inform your next attempt to sell.
If you are thinking of returning to the same estate agent that handled your previous sale, have a chat with them about what went wrong and potential ways to address it.
Or you might want to consider trying to sell your house another way, and there are least two methods for doing so: selling it at a London property auction or selling to a quick property buying company.
Alternative ways to sell your house
If you have tried to sell your home through an estate agent and have come frustratingly close to completing contracts only to have it fall apart before the sale becomes legally binding, you might naturally be considering if there are alternative options for selling your property.
The good news is that there are two leading alternatives open to you that could provide more certainty with your home sale and avoid having the purchase fall through.
Selling your property at auction
It's completely understandable that you might be turned off from selling through an estate agent if your most recent attempt at selling collapsed. The fact that purchase offers are not binding until contracts are signed can be very frustrating. That's where an auction might be able to help, because once the traditional "going, going, gone" has been said and the auctioneer lowers their gavel and accepts the highest bid, that sale is legally binding.
That means as soon as your home's auction is complete (if it received bids) then you now have a legally enforceable agreement with the highest bidder to buy your home. This should give you much more certainty and promise that the sale will be completed. If the highest bidder attempts to back out of the sale after the auction is complete, you could ask your solicitor about suing in an attempt to enforce the purchase agreement.
However, one drawback about selling through auction for many homeowners is the fact that the auctioneers will charge fees for their work. This is to be expected as they'll remove a lot of the hassle of selling for you, by taking care of listing and marketing your property and hosting the auction. Bear in mind that you'll have to deduct these fees from the total sale value, which will cut in to how much profit you'll make selling your house.
Another potential con of selling at auction is the fact that some auctioneers will persuade you to set the opening minimum reserve bid for your home at a value that's much lower than you are actually willing to accept or need. That's because the auctioneer's plan is to use the low value to generate more interest in your house or flat from prospective purchasers. The goal in this situation is to have many interested buyers attend the auction and engage in competitive bidding where they keep bidding higher and higher values, driving up the total final sale value of your home. Whilst this can be a profitable strategy when it works, there's no guarantee that it will actually happen. When you sell by auction you have to accept the risk that you might only receive the reserve bid, which can be problematic if that means you'll effectively be selling your house at a loss.
If auction is being considered as an option, it is important to distinguish between the two main types – Modern auction and Traditional auction.
Selling your property to a quick property buyer
There's another zero cost way to sell your house fast in London or anywhere in the UK, and that's through a quick property buyer. You might gather from their name that these companies specialise in making fast cash offers to buy homes, aiming to complete sales within days and weeks rather than months or even longer. This means you can rebound quickly from a sale that's fallen through and happily sell to a quick property buyer, secure a fast completion, and get a speedy deposit of the purchase cash.
In addition to the accelerated timeline for selling, if you are considering selling to a quick property buyer then you should not have to pay any fees. This means you get to retain all of the profit from your home sale, compared to having to deduct fees from the final sale value to pay estate agents or auctioneers for helping to handle the sale of your home. If maximising profit from your home sale is a top priority, quick buyers will be your best option. If you're selling a house near power lines or with any other problem, a quick property can usually help.
They can also remove all of the stress involved with selling, because quick property buyers often have decades of experience making fast sales through a process that is no-stress and hassle-free for the homeowner. For anyone coming off a stressful sale that's fallen through, this simple process can be a massive mental health relief.
Unfortunately, as with any industry, there are a handful of bad actors in the quick property buying market. But thankfully it's very easy to find out which of these businesses you can trust. Reputable quick property buyers will be members of The Property Ombudsman (TPO), which is an independent entity overseeing and setting rules for the quick buying industry in order to best protect homeowners. TPO members must abide by the various regulations designed to ensure best and lawful practices by quick property buyers, so if the company you're interested in selling to is a member of TPO you can rest assured they are trustworthy. Similarly, if a quick buyer offers to buy your home but is not a member of TPO, you should not sell to them. Contact the TPO through its website to find out if your quick buyer is a member.
Questions you may have regarding a house sale falling through
✅ How widespread is the problem of home sales falling through?
Some estimates, including the data from Which? highlighted in this guide, suggest that at least 25 percent of all home sales in the UK in 2019 fell through in the period between a buyer making an offer on a home and before the completion of the sale. That's a fairly significant number of sales, although it's also the lowest reported percentage since 2013.
✅ Can I sue a prospective buyer for walking away from a sale?
Generally speaking in the UK you do not have any legal right to sue a potential buyer of your house or flat until contracts have been signed and exchanged, because it's that action that creates the legally binding requirement for the purchaser to pay for buying your home. If contracts have been exchanged, then that requirement has been created and you can talk to your solicitor about potentially pursuing litigation against the buyer.
✅ If my home sale has fallen through, how long should I wait before trying to sell again?
That will be a decision you need to make based solely on your personal circumstances. There are no laws or regulations saying that you must wait a certain amount of days or weeks before attempting to sell again – you could try to sell immediately. Take some time to consider your primary reasons for selling and how quickly you need to sell. That will help inform the next steps that you take, including whether you shift to another method of selling for your next try.
✅ When a sale falls through, is it the fault of the buyer or the seller?
Every sale of a house or flat is unique, and that means it's impossible to say who bears the most responsibility for a particular home sale falling through. It could be that the buyer failed to secure the mortgage necessary to buy your property and has to walk away from the sale. Or it could be that something the seller did has turned the buyer off from wanting to buy the house. The most important thing is not to focus on who to blame, but to restart the process of trying to sell your home through whichever method you decide is the best.
✅ If I want to try an alternative method for selling my home, what's the best option?
This will depend on your specific circumstances and priorities with selling – for example, time, or money, or both. As the guide above explains, an auctioneer gives you a certain date for when you will sell, as well as creating a binding legal obligation on the highest bidder to buy your home. However, auctioneers will charge fees for their services. In contrast, a quick buying company such as LDN Properties – with almost two decades' worth of experience purchasing homes – can give you a competitive cash payment with no fees on a fast sale schedule.
If you have any questions to help keep your house sale on track or if your house sale has fallen through, speak with the team at LDN Properties – 020 7183 3022.
See what we can offer?
Let us show you what we can pay for your house
We're rated as Excellent
Reviews.co.uk provide independent reviews from other people just like you!
"Successfully sold two properties direct to LDN Properties in the last two years. Genuine and trustworthy people and the dealings were straightforward." – Thomas from London
Cash offer for your house

LDN Properties Limited, Linen Hall, 162 Regent St. London W1B 5TD
Company No. 04636129. ICO No. Z7733416. Ombudsman No. D12463.
Copyright 2003 to 2023