Sell Property at Auction
Find out about the pro's and con's of selling your house or flat at auction. Properties in need of modernisation often sell for more at auction compared to an estate agency sale.
Selling property at auction
If you're interested in a quick and reliable sale, then you may wish to consider selling at auction. Depending on the type of property you are selling, an auction sale can be a good way to achieve full market value in a short timescale.
However, there are some drawbacks to selling at auction. Although auction is considered a reliable route to selling it's not guaranteed and the final sale price will not be known until auction day, when contracts of sale are exchanged. This can make planning an onward move quite difficult, so it's not suited to all circumstances.
One of the disadvantages of selling at auction is that if there is a limited level of interest in a property then it will either fail to sell, or only sell for the reserve price (minimum selling price). If a property fails to sell at auction and the auctioneer is not able to arrange a sale after the auction then it's back to square one for the seller. So, if you're looking for a sale by a particular date then you will need to set a very low reserve price to ensure the property has the best possible chance of selling.
For more information about selling your property at auction and to view upcoming London property auction dates, we recommend contacting Auction Link for further details.
When it comes to choosing a London auctioneer, there's quite a lot of choice. There are around 20 property auctioneers, each holding between 5 and 10 auctions per year. The lead time from entering a property into auction until completion (when you received funds from the sale) is around 8 weeks. The commission payable at auction is typically about 2% of the sale price, which will only be payable of the property successfully sells. Similar to estate agents, auctioneers work on a no sale no fee basis.
A broad range of property is sold through the auction room. It's quite common to see probate properties sold at auction because of the transparent nature of a public auction sale, it ticks the boxes for many of the responsibilities an executor has to fulfil.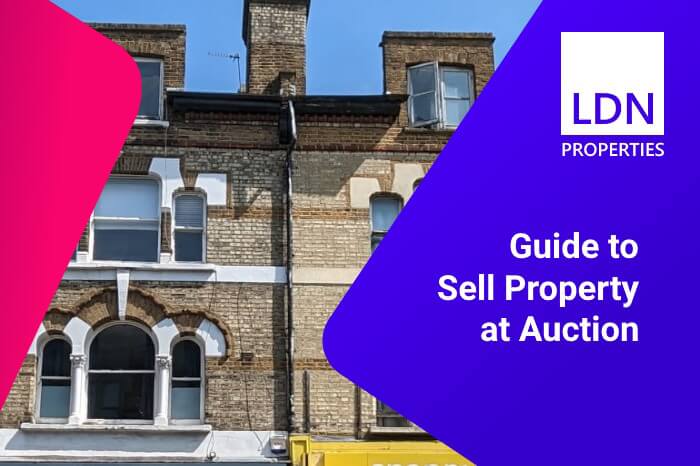 Choosing an auction is one of several ways that you can attempt to find a buyer for your leasehold or freehold property, with the hope that several people will be interested in the home and place bids of increasing value on it. This guide walks you through the pros of cons of using a property auction and offers alternatives that could also result in fast and fair offers.
What are property auctions?
Selling your home at a property auction is one of several popular options for homeowners trying find a buyer, as it has certain unique benefits compared to other methods of selling – but also some noticeable disadvantages.
Auctions for leasehold and freehold houses or flats work much the same way as auctions for artwork, cars and other items, as the website Which? explains. People attending the auction will be able to bid on your home, and each bid is required to be higher in price than the bid before it.
When you approach an auctioneer about selling your home, they will ask you to pick a reserve price. This value is the lowest price at which you are comfortable selling your property. It's important that you select a value which should still produce a profit from the sale of your flat or house, even after the auctioneer has subtracted the fees that they will charge for the sale. Otherwise you run the risk of either breaking even on the sale, which means selling close to the original purchase price, or even making a loss on the sale compared to what you first paid.
Once you have selected a reserve price, the auctioneer will put together a listing that features photographs of the interior and exterior of your property, along with a description of its mean elements, such as the number of bedrooms and bathrooms and the fixtures and fittings. They will advertise this listing in order to generate interest from eventual auction attendees.
As you'll see in the next section of this guide, there are two different approaches to auctioning that you might be offered, and you might be asked to choose which you would prefer.
After the auction is over, if nobody has bid on your home, or at least placed a bid at your reserve price, then your property is considered unsold. This can add much more time to the selling process because you'll then have to begin again with trying to find a buyer.
But if your property does sell at an auction, the buyer will then usually have about 28 days to complete their required tasks for finalising the purchase of your home, such as signing all the relevant legal documents. Some auctioneers might set shorter deadlines and other companies may give the buyer even more time, so you should ask about this policy with auction houses.
Finally, as is detailed later in this guide, once it's time to pay you the sale proceeds, the auctioneer will subtract their commission, which is typically charged as a percentage of the property sale price. This will inevitably add to your total selling expenses because this commission will always be taken out of the proceeds as soon as the sale is complete.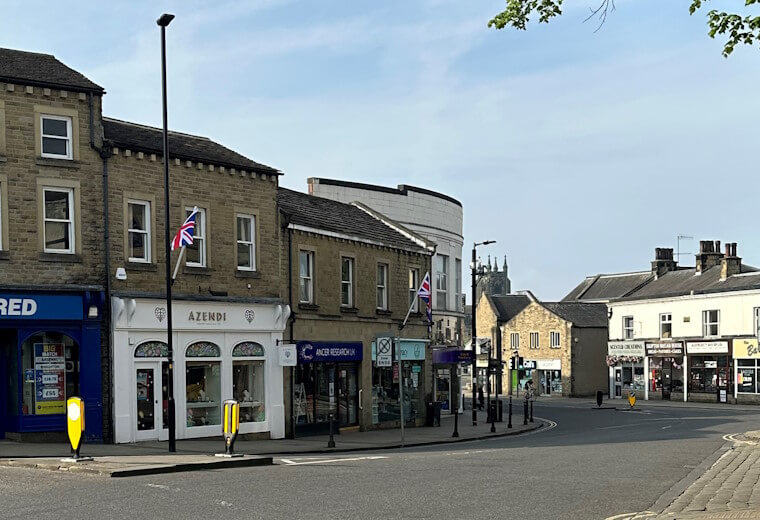 Modern and traditional methods of selling a home at auction
When you sell your home through a property auction, you might be given the choice between using the traditional method of auction or the modern method of auction, as the HomeOwners Alliance notes. Both methods are valid and it's often personal preference on which to use.
The traditional method of auction
The traditional method of auction is one where the auctioneer will produce a listing for your home, advertise it, organise any viewings that might happen – where potential buyers get to tour the interior and exterior of the property – and then hosts the auction on a set day.
Usually the auctioneer will wait for many weeks or even months between when you enter the home for sale and when the auction occurs, to allow for plenty of time for people to learn about your house and flat and hopefully be interested in bidding on it. They will set the auction for a specific day and open the property up to bids from attendees for a limited amount of time.
People will then have the chance to place a bid at the reserve price or higher, and if more than one person wants to buy your home they may keep trying to outbid each other. The top bid at the time that the auctioneer bangs their gavel and ends the auction is the winner, and is the person who is legally designated as buying your freehold or leasehold home.
The modern method of auction
With the modern method of auctioning a home, the early steps are much the same as the traditional method because the auctioneer will still create a listing for the property.
But the difference is that with this method, people will be able to place bids on your house or flat as soon as the listing is active, and then continue to place bids 24 hours a day, seven days a week, until whatever deadline the auctioneer has set for when the listing expires.
When the listing does expire, the top bid at that time is deemed the winner and therefore the person that will purchase your property. And at this stage, the modern method mirrors the traditional method in that the buyer will have an average of 28 days to finish signing all of their mandatory legal documents and completing the other steps necessary for the transaction.
The advantages of selling a home via an auction
Property auctions have for years been a very popular way for owners to sell their homes, and that's because there are some clear advantages associated with using this approach when trying to find a buyer.
Significant selling profits could be possible
If your property is highly desired by many buyers then there is the possibility that they will keep placing bids of ever-increasing value on your home, ideally driving the final sale price up to a figure that is far beyond what you initially selected for the reserve price.
The result of this outcome is that you could stand to major a large profit compared to the price that you originally paid when buying the property. And that's the case even after you'll have paid the auctioneer their fees, if demand from buyers for your flat or house is high enough. That can sometimes making auctioning a great choice for sellers hoping to maximise their profit.
Can be one way to sell a problem property
There are often stories of properties that surprise auctioneers, sellers and bidders when they generate a huge profit for their owners – including a recent article in the Evening Standard about a London house that was considered un mortgageable because of its poor condition, but sold at an auction for almost £700,000.
This sale underscores another top benefit of using an auction, that it can sometimes be a viable way to sell a property that has some structural flaw or other negative aspect that makes buyers view it as a problem property that could struggle to sell using other methods.
Minimal work required from sellers
Some homeowners want to have as little involvement as possible in the sale of their home, and auctioning can be a good option for them because they won't have to do much work.
The auctioneer will handle all of the aspects of the selling process, from the initial development and advertising of the listing, through to organising any viewings for potential buyers, and finally overseeing the auction itself and the completion of a successful sale. Not having to do any of this work can be a major benefit to sellers who are looking for a low-effort sale.
Drawbacks of using an auction to sell your property
Just as there are a number of benefits associated with selling a freehold or leasehold house or flat at an auction, there are also some disadvantages that you should know about. Depending on your priorities with selling, the drawbacks listed below might be significant enough that you will want to consider some of the alternative methods of selling as laid out later in this guide.
You might only get a bid at the reserve price
Choosing a reserve price is an essential part of the process of selling a home at auction, but it can also create issues if you only receive a single bid at that particular price.
That's because a single bid at the reserve bid qualifies as a legally binding agreement that you'll sell your home to whoever placed the bid at that value, and the bidder could sue you to enforce the sale of your property in the event that you later try to back out of the sale.
If the reserve price is set so low that you either stand to make a loss on the sale, or only break even, compared to what you paid for the property, this would be a major financial setback. But it's certainly an outcome that can happen, and one for which you should be prepared.
Property auctions can be unpredictable
Selling a home can be stressful because of many factors that are hard to predict, including how many people might be interested in making an offer on your property. And this is especially true for auctions, where demand for homes can vary by region and time of year.
For example, a recent PropertyWire article says that the Northeast region had the greatest amount of property stock for auction in the first half of 2023, which would imply that anyone who owns a home in that region might face better prospects attracting buyers. But these kinds of trends can change quickly, and you will have minimal certainty about whether your home will sell.
That makes it impossible to know if your property will manage to attract any bids at the auction, and it also means you won't have a good idea of the price at which the home might sell. These factors can make planning the timing and budget of the sale of your home much harder.
Auctioneers may charge expensive commission
Perhaps one of the biggest negative aspects of selling your home through an auctioneer is the fact that they will charge commission for the work that they do in selling your home.
If your property sells, you can expect the auctioneer to charge commission at an average rate of 2.5 percent of your home's final sale price. This will boost your expenses with selling because the fee will be subtracted immediately from the eventual auction sale proceeds. That makes auctioning not the best choice for those homeowners who would like a zero-fee sale.
It is possible that some auctioneers might be open to either negotiating a lower rate of commission or having the winning high bidder pay some of your expenses, and either outcome could help to lower your costs, so it's worth asking individual auction houses about this.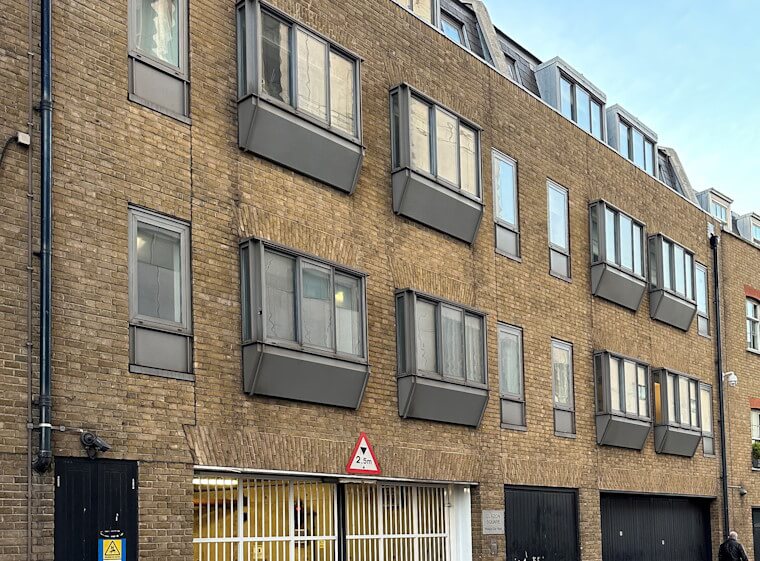 Getting your home prepared for an auction
Regardless of whether you choose the modern or traditional method of auctioning your property, you will need to take some simple, fast and low-cost or no-cost steps to get your home ready for the sale.
Inside the property, this means removing any clutter from rooms so that they look as spacious as possible, because this will make the overall property appear more valuable to potential buyers. If you have pets then you should keep them locked away during any viewings, and clean up after them before anyone comes to see the house or flat on a viewing.
Outside the property, this means repairing any issues such as missing roof tiles or broken glass, and possibly giving your front door or the window ledges a fresh coat of paint. If you have any green space, like a garden or yard, you should also mow this and remove any weeds.
When you are selling a home, first appearances are very important and a poorly maintained property can look less valuable to potential buyers, and this can lead them to reduce the price that they think your home is worth and therefore less likely to place higher bids on it.
Another issue to consider when preparing your home for an auction is whether you want to invest money, effort and time into fixing any larger-scale problems, such as subsidence, the presence of Japanese knotweed, dry rot, vandalism, a vermin infestation or more.
Buyers will have to be made aware of these problems and the presence of one or more negative aspects could make them either reduce their maximum bid on your property, or lose interest in purchasing it altogether if they think fixing the problem will cost too much money.
By investing resources on fixing the issue before the auction you will remove either of those two buyer scenarios from happening, but many buyers simply will not have the time or funds available to do what could be months-long work to repair a particular fault with the property. If you are in such a situation then you may want to consider other ways of selling your home, with one solution being a quick buyer like LDN Properties. These companies make fair and speedy offers to purchase almost any type of home, even those deemed to be problem properties.
Alternative options for selling your house or flat
If you would like to consider an alternative method for selling your home, you have three other options – selling via an estate agent, selling without any assistance, or selling to a quick buyer.
There are specific pros associated with each of these options, for example legitimate quick buyers like LDN Properties will never owners pay any commission, and some of the three choices also have notable drawbacks, such as estate agents taking a year to sell a home. Browse the details of the three methods below to find which one is your best match.
One way to discover which approach most closely suits your wants and needs is to write down your main goals with selling, including whether you want to pay any fees, how long you can wait before finding a buyer, and your preferred sale price. Then compare that against the specifics of the three alternatives methods below and you should find your ideal approach to choose.
Selling via an estate agent
Estate agents will reduce your workload when selling because it will be their responsibility to produce and advertise a listing, organising viewings and field offers from buyers.
For doing all of this work, estate agents will typically charge commission based on the sale price you're able to get for the property. This fee will increase your selling costs because it will be subtracted right away from the sale proceeds.
Selling through an estate agent is also typically not a very fast process, and you might find that you have to wait for many months, or even a full year, before you're able to find a buyer. For those owners that are looking to sell as fast as possible, you may want to avoid this method.
Selling without any assistance
Selling on your own means that you will have to do all of the work in marketing your property, scheduling viewings for potential buyers and then hearing serious offers from them. It's a massive amount of work and it can be very time-consuming and quite stressful.
The only obvious advantage of selling this way is that you will not have to pay an auctioneer or estate agent any fees for finding a buyer, because you'll have done that work.
However, this can be perhaps the slowest way to sell your home, as it may take more than an entire year. If you would like to avoid fees when selling but still get a speedy sale, your best option would be to get in touch with a quick buyer such as LDN Properties. These companies should be able to complete the process of purchasing your home within a handful of short weeks, and with the same benefit of not charging you any fees to sell your property.
Selling to a quick buyer
Quick buyers are companies such as LDN Properties, launched more than 15 years ago, that have the funds available to buy homes right away without having to wait many weeks or even months to get approved for a loan that would cover the cost of purchasing your property.
The typical timeline for selling to a quick buyer is just a few short weeks, and that covers all the important steps such as paying you the full proceeds and exchanging contracts. It makes selling to a quick buyer often the speediest way to sell any freehold or leasehold home.
A further advantage of selling this way is that the legitimate quick buyers will never make you pay any fees for the sale of your property, which helps to keep your selling costs down.
And these companies are also highly experienced at making fast and fair offers to buy practically any type of home, regardless of its age, condition, location, shape or size. LDN Properties, by way of example, has a long list of purchases that includes lock-up garages, flats underneath noisy airport flight paths, eco homes, mundic properties, properties built from non-standard construction material, flats that have elevated levels of radon, and many other scenarios.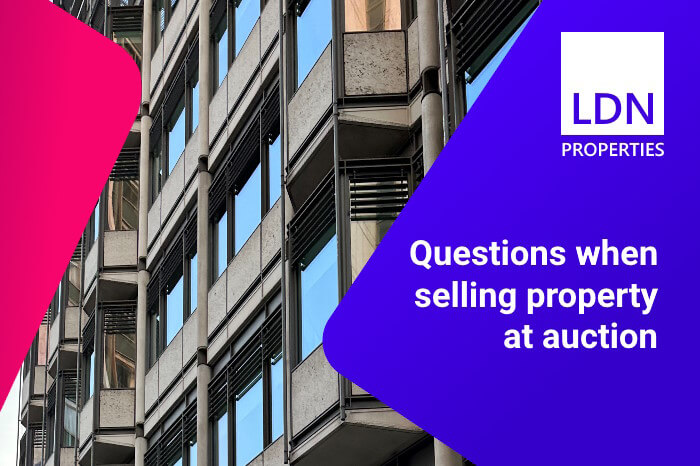 Selling a property at auction – Questions
These are some of the most common questions we're asked by anyone considering selling their property auction:
✅ How can I use an auction to sell my home?
At a property auction, you will choose a reserve price, which is the lowest price at which you are willing to sell your leasehold or freehold home, and then people will be able to place bids of increasing value on the property. If someone places a bid worth at least the reserve price then your property is considered to be sold, and this is a legally binding agreement.
✅ What are the benefits of selling a home via an auction?
Your property might be in high demand from auction attendees, in which case many people might try to bid on it, which can drive the price quite high and hopefully result in a good profit from the sale compared to what you paid for the home. Auctioneers will also do much of the work required to sell your home, so it can be great if you want an effortless sale.
✅ Are there any downsides of selling via a property auction?
The overall process of selling this way can be quite lengthy, because there's a delay of many weeks or longer between when you list the home for sale and when the auction happens, and then a further delay of about a month after a successful auction to complete the sale. It's also hard to know whether your home will receive any bids or sell at a profitable price.
✅ What is the difference between a modern and traditional property auction?
If you sell via a traditional auction then the listing for your home will be advertised for several weeks or longer, and then the auction will be held on a set day when people can bid on it for a short amount of time. With a modern auction, the listing will be active for a set amount of time and people can place bids on it every day, 24 hours a day, until the listing expires.
✅ Will I be required to pay commission when selling my home at an auction?
Yes, auctioneers generally charge commission based on the final sale price that your house or flat achieves at the auction. This fee will increase your overall selling costs because it will be subtracted from the sale proceeds. If you'd like to avoid fees when selling you may want to consider selling without any help or selling to a no-fee quick property buyer.
✅ What are the fastest methods available for selling my property?
If you get in touch with LDN Properties or another honest quick home buyer, they should be able to complete the purchase of your house or flat in just a few short weeks, and this timeline includes exchanging contracts and paying you the proceeds. By contrast, it can take many months at least to sell your home via an auction, estate agent or on your own.
Cash offer for your house

LDN Properties Limited, Linen Hall, 162 Regent St. London W1B 5TD
Company No. 04636129. ICO No. Z7733416. Ombudsman No. D12463.
Copyright 2003 to 2023