Found Your Dream Home
Once you've found your dream house or flat, you'll probably want to move in as quickly as possible. First you'll need to sell your existing home – Our guide offers important tips for how to sell your home fast so you start living in your dream home.
Quick navigation
Use the sections below for helpful advice on what to do after you've discovered your dream house or flat, including the best options for finding a buyer quickly and what to do after you've sold your existing home to ensure a smooth transition to your next property.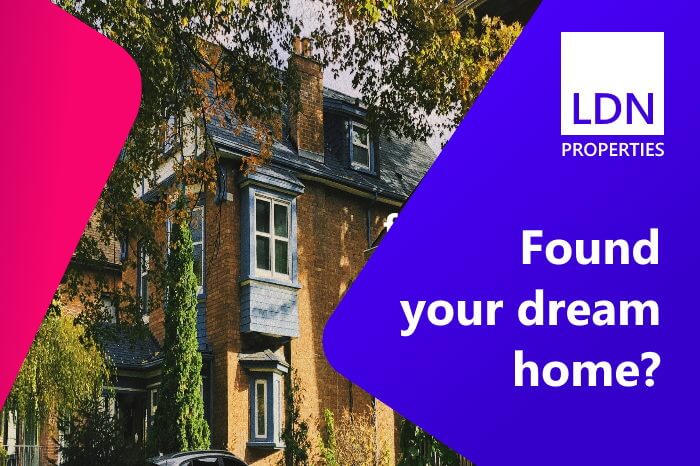 What happens next after finding your dream home
Despite the coronavirus pandemic, demand for houses and flats across the UK is said to be strong. Some areas are even said to be experiencing increases in demand of more than 60 percent, so it can be a great time to sell your property and use the profit from that sale to finally buy your dream home.
What qualifies as a dream home is a hugely personal decision. You might have longed to own a house with a large garden and swimming pool, and selling your existing property might be the only way you can afford to do so. Or perhaps you've been wanting to move from an older house into a flat with modern fixtures and fittings, and the perfect place is now up for sale. There's no rule about what is or is not a dream home, because it's entirely your decision.
Once you have found such a property you'll probably be very excited about buying it and hoping to make the process move along as quickly as possible. But you should be aware that there are several steps between your current situation and signing the contract on your new home. You'll have to get your house ready for sale and decide how you'll try to find a buyer.
Deciding whether to sell your existing home before buying your dream home
After you've found your dream home, one of your first decisions will have to be whether you decide to sell your existing home before making an offer to buy your next property.
There are pros and cons associated with buying your future dream home before selling your current house, so carefully consider each factor before making a final decision. Putting your home up for sale is a huge decision and can be stressful, so your goal should be to do as much research as possible upfront to decide which approach is most suitable for you.
Selling your existing home before you make an offer on your dream home can be useful to ensure that you have the necessary funds to buy the property. Once the sale of your existing home is complete you'll know exactly how much profit you've made, guiding you in determining the maximum budget for buying your dream home.
If you sell your existing house before buying your next, you will also be at less financial risk. If you still have a mortgage on your current property but then you buy your dream house before selling that existing property, you'll be contractually bound to two mortgages. This can quickly become overwhelming financially if you don't have the funds to handle two mortgage payments for a long period of time. By waiting to sell your current home first, you might be able to use the profit from the sale to clear your current mortgage before taking on a new one. Also, bear in mind that depending on your mortgage provider, it may be possible to "port you mortgage" from your current property to your new home.
Tips to quickly find a buyer for your current property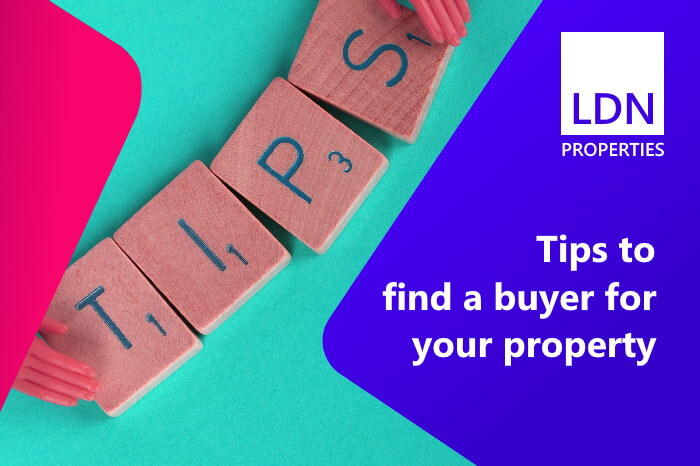 When you get your current home ready for sale you should make sure that it looks in its best possible condition. That's because houses and flats that look well-maintained appear more valuable to prospective buyers than dirty homes or those with obvious flaws.
Take steps to ensure that both the outside and the insider of your house look as good as they can. Start with the exterior and make sure that it's not overgrown with weeds, because this will be off-putting to visitors. Invest some time in tidying your garden and mowing the lawn so that your home makes the best possible first impression when a potential buyer comes to view it.
Inside your house, the same rule applies with trying to make everything appear in prime condition. Clean and declutter all of your rooms so that they appear as open and large as they can, because this in turn will make them seem more welcoming and desirable. Read our essential guide for further tips if you are selling a hoarder's house. You may also want to consider if it is best to furnish and dress your property before selling.
You also need to make a decision on whether to fix any problems that your home might have, ranging from bad wiring to the presence of damp, or from subsidence issues to flooding risks and more. All of these negative attributes are likely to be identified on the survey of your home and could put your sale in jeopardy.
Assess the cost and time that it would require to fix whatever the problem is, and decide whether to pursue the corrective work or sell the property without fixing the flaw. If you opt for selling without addressing the problems then the buyer will likely look to factor this into the purchase price of your home. If you have the time and funds to correct a flaw with your property you could help to increase its overall value, although this might not be feasible if you want to achieve a fast sale.
Options for how to sell your current house
Once your home is ready to be put on the market, you need to decide which option you'll choose for trying to find a buyer. There are three common options for selling: using the services of a property auctioneer, using the services of an estate agent, or using a quick home buyer.
Using the services of a property auctioneer
When you sell your home at auction, you will need to agree on a reserve price with the auctioneer. This is the cash amount that you would accept for your home at an absolute minimum, and typically is at a level much lower than what you might actually want to achieve for your property. Auctioneers start the bidding at a fairly low level to stimulate bidding interest on the day of the auction. With competitive bidding this can push up your final sale price beyond your reserve price.
You might also have to pay your auctioneer fees for their work in creating a listing to market your property, arranging viewings, as well as for their effort in holding the auction. These fees are typically charged after the auction is complete, and often homeowners can pass these costs on to the winning bidder in the auction special conditions of sale.
The key benefit of using an auctioneer to sell your home is that you'll get a specific date for selling your home. The day of the auction could be only a month or so from the first time that you contact the auctioneer, letting you sell and move into your dream home on a swift schedule.
Using the services of an estate agent
Many people rely on selling their houses or flats using the services of an estate agent because that's what they're familiar with. But if your goal is quickly selling your existing property in order to move into your dream home, an estate agent might not be the best option for your situation.
That's primarily because when you sell this way you are relying entirely on the current status of the property market both nationally and in your area. If demand for homes is minimal but there is an oversupply of houses available for sale, you will likely struggle to find a buyer. There are absolutely no deadlines associated with selling your home via an estate agent, and it's not uncommon for properties to go unsold for several months and even more than a full year. In addition, the time taken from accepting an offer through to exchange of contracts is not certain, taking anywhere from weeks to months. For those homeowners looking to sell their property quickly and move to their dream home, selling through an estate agent will not give you the accelerated timeline that you're looking for.
Another downside of selling through an estate agent is that much like selling via an auctioneer, you will have to pay fees. Estate agents will charge a fee for their work in helping you find a buyer, typically as a percentage of the final sale price. You will have to deduct this expense from the purchase price to work out the true proceeds of sale (as well as factoring in any other legal fees).
Using a quick home buyer
Yet another way that you can sell your house fast in London or throughout the country, and perhaps the speediest of the three methods, is to sell it to a quick home buying company. These are property experts who offer fast cash payments for buying residential houses and flats.
When you're eager to move into your dream home and want a swift sale, using a quick home buyer can be a good idea because their goal is to complete the purchase of your house in a few short weeks, meaning you can instantly start planning for the move to your new property.
Selling to a quick home buyer is also a straightforward process with minimal time and effort required on the part of the homeowner, helping to further avoid any hassle with trying to find a buyer. You won't need to hold viewings for multiple buyers when you try selling this way.
Planning for the move to your new dream home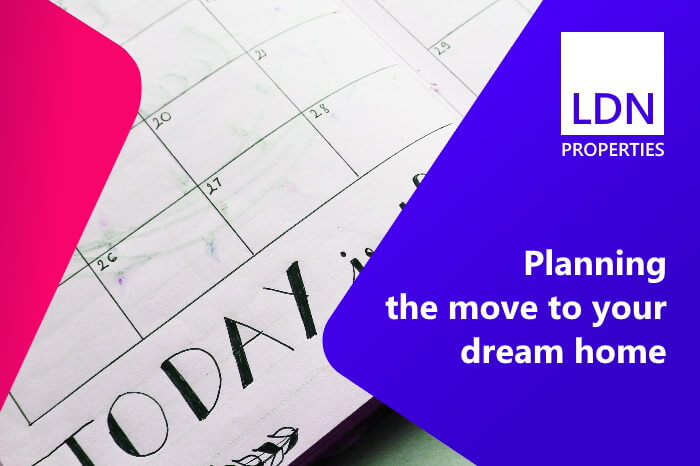 Once you have successfully completed the sale of your existing home, the only thing you need to do is move your belongings to your dream home and start to enjoy living there.
You can do some initial research on this stage of the selling and buying process far in advance of the actual completion date. Look around online for reviews and prices of various removal companies in your area, and compare their ratings and costs. Don't just pick the first or cheapest company that you find, because you might spot a more affordable or suitable option later on. Take your time to find the business that is the perfect mix of good ratings and reasonable prices.
There are other steps you can take to prepare for your move far in advance of the day that you're scheduled to move out of your current home. For example, once a buyer has exchanged on the purchase of your existing home you could start boxing up your belongings in preparation for the moving day. Be sure to label each box so that the removal company knows exactly which room to put them in at your dream property.
Frequently asked questions about moving into your dream home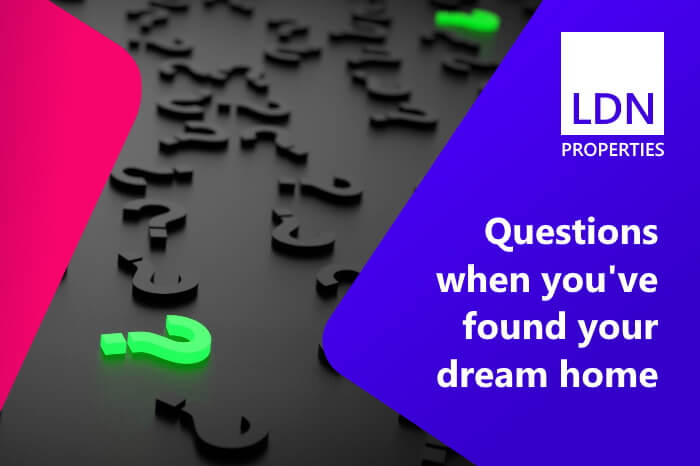 ✅ Am I required to sell my existing house before buying my dream home?
No. But whether or not it's a good idea to sell your current property first and then buy your ideal home will depend on your particular circumstances. If finances are tight then you should probably sell your existing home first so that you're not at risk of paying two mortgages indefinitely. Assess your finances to see what outcome is best for your situation.
✅ If I sell my home through an auctioneer will I definitely have to pay fees?
Not necessarily. Auctioneers will charge you fees for handling the work that goes into listing your home, marketing it, and hosting the auction to find you a high bidder. But typically when a homeowner sells their property this way, they are able to pass the burden for paying the fees on to the highest bidder in the auction sale.
✅ Does selling through an estate agent always mean waiting many months for a buyer?
No. But as a general rule remember that selling this way is dependent in large part on the current state of the property market and demand for a home like yours. It's true that when demand is very high that you might find a buyer within less than a month, but it's also true that during periods of low demand you could be waiting for up to a year or more to get a buyer.
✅ How do I know that I can trust selling my home to a quick property buyer?
Because the reliable fast home buying companies are typically members of The Property Ombudsman (TPO), a third-party organisation that oversees the industry and ensures homeowners are protected from disreputable businesses. Contact TPO and ask whether a fast home buyer is a member as part of your initial research.
If you have found your dream home and need to sell your existing home quickly, contact the friendly team at LDN Properties to discuss a cash sale for your property – 020 7183 3022.
See what we can offer?
Let us show you what we can pay for your house
We're rated as Excellent
Reviews.co.uk provide independent reviews from other people just like you!
"Successfully sold two properties direct to LDN Properties in the last two years. Genuine and trustworthy people and the dealings were straightforward." – Thomas from London
Cash offer for your house

LDN Properties Limited, Linen Hall, 162 Regent St. London W1B 5TD
Company No. 04636129. ICO No. Z7733416. Ombudsman No. D12463.
Copyright 2003 to 2021