Struggling To Sell Your Home
There are many reasons why you may be struggling to sell your house or flat, ranging from small issues that you can easily fix through to more fundamental problems that you'll have to decide whether to repair or sell without resolving.
Quick navigation
Our guide offers important advice on the various reasons for why your home hasn't found a buyer, as well as tips for overcoming this hurdle.
Selling your house or flat can be a stressful experience, and it can be even more hassle when it seems like nobody is interested in buying your property. The first thing to remember in such instances is to try and accept that you will eventually find a buyer, although it might require some extra time and effort on your part or a change in selling strategy. Use the sections below for vital tips on what to do when you're finding it hard to sell your home.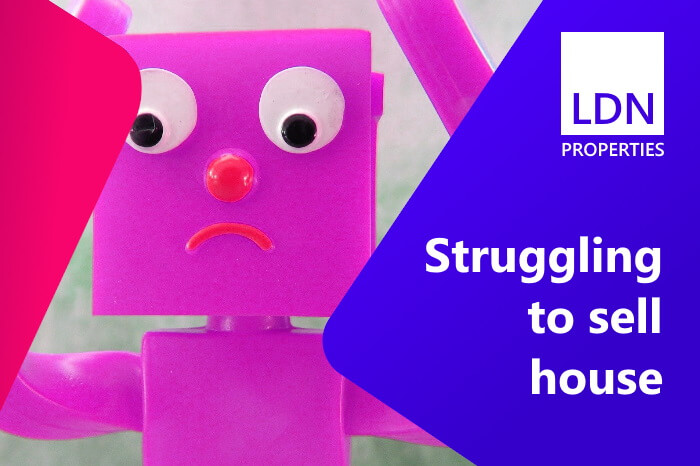 Don't panic if your home is struggling to sell
When you are trying to sell your house or flat, it can be frustrating if you're not getting much interest from potential buyers after a long time on the market.
If you haven't found a buyer after several weeks or months on the market, don't panic. You will eventually find someone who wants your home, it just might require some additional steps.
In order to break through and hopefully find a buyer, it's important to consider all the possible explanations for why your home isn't selling. These can be structural issues either large or small, or they can be factors that are beyond your control but still not barriers to selling. The consumer guide Which? Discusses this topic further in their article – Why isn't my house selling?
The UK Government has published a comprehensive guide to assist home sellers along with useful advice if you are struggling to sell.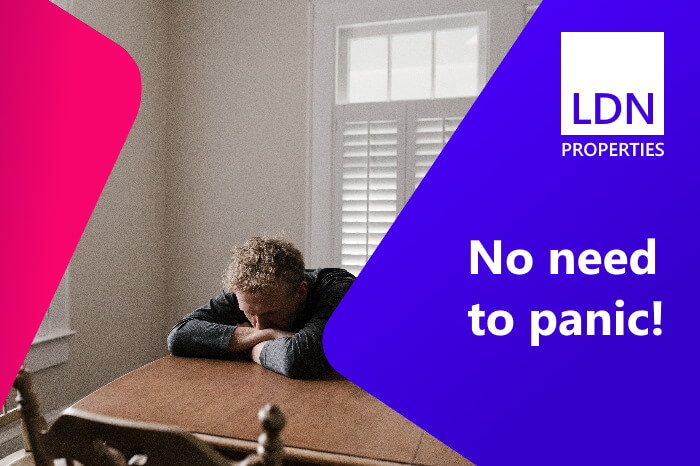 Structural reasons why it might be hard to find a buyer
Sometimes the justification for why your house or flat is not selling is because there is a structural problem with the building, ranging from minor issues through to major flaws.
For example, perhaps the reason that your property isn't attracting a buyer is because of a physical issue that might be easy to fix. Overgrown gardens, broken windows and similar flaws may seem relatively minor but can be a dealbreaker for buyers.
And then there are much bigger structural issues that will likely make it harder to sell your home, including if your house is suffering from damp. Another such negative factor is the presence of Japanese knotweed, which is an invasive species that can damage your home's foundation.
Subsidence can be another major structural problem with properties. This occurs when the ground underneath your home starts to move in various directions, typically as a result of a lack of stability in the soil. Once this problem occurs you may see the visible effects on your home – such as window and door frames not closing properly, cracks appearing in your walls, and other negative outcomes that can discourage people from buying your house.
It's important that you disclose any and all structural problems, because if you try to hide them, you could be held legally liable. Buyers will also likely pay for a survey of your home when considering buying your property, and this will uncover any structural issues – even problems that you might not have known about.
Solutions for some common structural problems with your home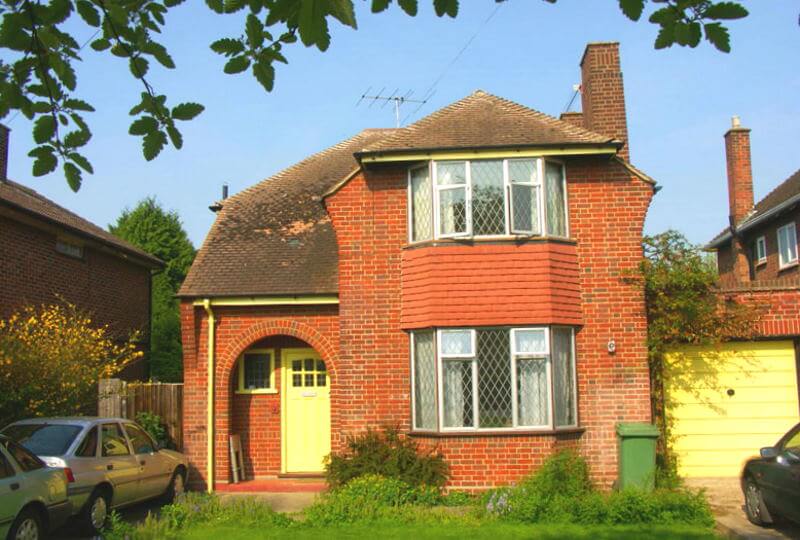 If you are struggling to sell your house or flat due to a structural problem, you need to make a decision on whether or not to fix the issue.
Leaving the problem unchanged is one option, and might be your only choice if you don't have the funds or time available to fix it. But the downside of taking this approach is that prospective buyers will be aware that they'll have to commit the money and effort to fixing the problem when purchasing your home. As a result, this will need factoring in and you will need to price your property just right and may want to consider lowering your sale price in order to generate more interest from buyers, depending on your financial ability to do so.
Instead of selling the home "as is" with its problem unfixed, you could pay to address the flaw if you are able to do so. This will resolve whatever issue has made the property difficult to sell, and it might even help to increase your home's overall value. But this will only be a viable option for homeowners with the disposable income and time to commit to doing this work. Make sure all the necessary works are undertaken professionally and that you are provided with copies of any certification or documentation proving that the works were completed to the correct legal standard.
Different aspects of home repairs have various legal requirements and it is always a good idea to check the Building Regulations carefully before starting any works.
Your home's location may be making it more difficult to sell
Although structural problems can be a major reason why a home struggles to sell, there are other negative issues hindering a sale that are completely out of your control.
The location of your house or flat is of crucial importance to buyer interest in your property, and homes that are situated near certain areas considered to be problematic might turn off some buyers. For example, selling houses on flight paths is seen as potentially harder because people might not want to have to put up with constant noise from aircraft flying above.
Similarly, homes that are located near train stations and railway lines are considered to be tougher to sell than properties not situated in such areas. That's because there's a common belief that such buildings will be subject to constant noise and vibrations from passing trains.
You obviously can't move your house and relocate it somewhere away from a problem like a flight path or a noisy road, so you might be wondering whether you'll ever find a buyer. You shouldn't give up hope of selling because the right buyer is out there for your house, because there are steps you can take to address some issues associated with location.
If noise is the major reason why your house near a flight path or railway line is struggling to sell, you could think about paying to install double glazing and other noise-reduction measures. Although this will require an upfront investment on your part, it will help to increase the overall value of your home whilst addressing perhaps the biggest reason why it's not selling.
Another location issue can be if your house or flat is within a flood zone, meaning it's at higher risk of flooding from rivers, sewers, and other water sources than properties in other areas. Some buyers don't want to live in these homes because of this potential risk and the possibility of having to suffer flood damage.
But not all buyers are opposed to homes within flood zones, and they might be interested in purchasing your home along with flood insurance. Make sure you promote the positive aspects of the property, because houses and flats in such areas are typically in more rural locations and are visually more attractive and enticing to some buyers.
And just as lowering the sale price might encourage more offers on a home with structural problems, the same applies to properties whose main issue is their location.
Consider trying alternative methods for selling your home
There are typically three main ways to sell a home: with a quick home buyer, with an estate agent, or with an auctioneer. If you have tried to find a buyer for your property using one of these options without success, consider the merits of pursuing another method.
Quick home buyer
If you haven't thought about contacting a quick home buyer to sell your house, it might be worth thinking about as a way to finally find someone to make an offer on the property.
These companies work by making cash offers to buy homes of all shapes and sizes, and they won't be discouraged by any of the problems detailed in this guide. If you are finding no interest from people through other options, consider talking to a quick home buyer such as ourselves. We can be sure to make you a quick and competitive offer, often buying properties within just a few short weeks.
A further bonus of selling your home this way is the fact that you won't have to pay any fees if you're dealing with a reputable quick home buyer. So you get to keep 100 percent of the profit from the sale of your house, compared to other selling options that include fees.
Estate agent
One reason that you might be struggling to sell your home is that you're using an estate agent. That's because there are no deadlines when you try to find a buyer this way, and you are reliant that someone will see and want to purchase your home.
It's not uncommon for homes sold through estate agents to be for sale for several weeks or months, and in worst case scenarios even more than a year. If you have been using the services of an estate agent to sell your home without success, you might want to consider using one of the two other options detailed in this guide as an alternative.
Still, if you do pursue selling through an estate agent you should remember that they will charge you fees for the work that they do in marketing and holding viewings for your home. You'll have to subtract these costs from the final sale price you achieve.
Auctioneer
If you've tried selling through another method, such as an estate agent, and haven't found a buyer then you could consider contacting a property auction house for a sale. At LDN Properties we have a specialist auction team and are happy to discuss this option with you further.
Property auctions take place regularly throughout the country and one of the key decisions you will have to make is agreeing your reserve price with the auctioneer. This is the minimum sale price you are willing to accept for your home. The winning bid at auction is considered a legally binding agreement to purchase your home, so this can be a relatively speedy way to find a buyer for your property if you have struggled to sell previously.
Just remember that auctions can be unpredictable and there's no guarantee that you'll generate much interest in your home. If that scenario happens, you may not even achieve the reserve price set.
There are also fees associated with using the services of an auctioneer for the work that they do, although you might be able to pass these on to the winning high bidder.
Q&As about what to do when you're struggling to sell your house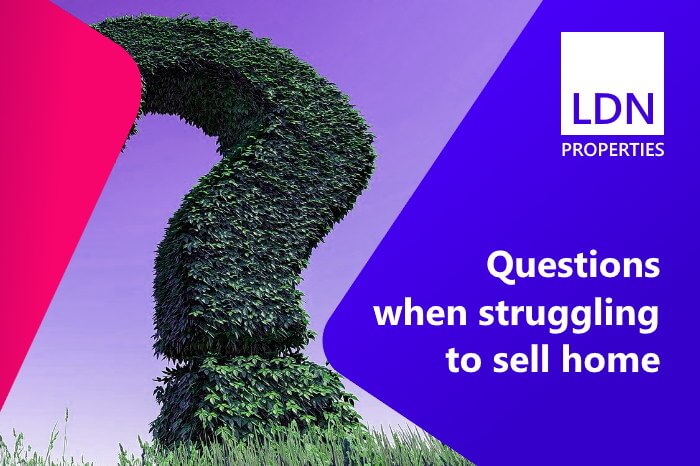 ✅ Are property market fluctuations always to blame when I can't sell my home?
No. Although it's true that changes in demand and supply in the property market might be the reason that your home isn't selling, the explanation for struggling to find a buyer could be a structural or location problem with the house as described in this guide.
✅ If my home isn't selling because of a structural problem should I pay to fix it?
It depends on your personal circumstances. Some people have the funds and time available to fix structural problems and hopefully make it easier to find a buyer. Other people need to sell their home quickly or don't have the cash to resolve whatever the issue might be. You'll have to make a decision based off what you can afford to do in terms of time and money.
✅ Are estate agents to blame if my house isn't selling when using their service?
No. You might be trying to sell at a time of low demand, or your house might have certain characteristics that buyers in the local area aren't looking for at the moment. If you are struggling to sell your home because of structural issues or other problems, try researching if there are estate agents in your area who specialise in selling such homes. Alternatively, please don't hesitate to contact the LDN Properties team and we'll make you an offer to purchase your home.
✅ Will I have to pay money to sell my house if I can't find a buyer?
No. If your home has been on the market for a long time and you can't seem to find a buyer, consider contacting a quick property buyer such as ourselves and we can provide you with an offer to buy your home. We specialise in making fast cash purchases of homes and don't charge fees.
If you are struggling to sell your home, give the team at LDN Properties a call to discuss your situation and the options we have to but your house quickly – 020 7183 3022.
See what we can offer?
Let us show you what we can pay for your house
We're rated as Excellent
Reviews.co.uk provide independent reviews from other people just like you!
"Successfully sold two properties direct to LDN Properties in the last two years. Genuine and trustworthy people and the dealings were straightforward." – Thomas from London
Cash offer for your house

LDN Properties Limited, Linen Hall, 162 Regent St. London W1B 5TD
Company No. 04636129. ICO No. Z7733416. Ombudsman No. D12463.
Copyright 2003 to 2021