Selling Property in Retirement
When you're ready to retire, you might be thinking about selling your house or flat for several reasons, including moving overseas or downsizing to a smaller property. Whatever your reason for selling during retirement, this guide offers great tips for a fast sale.
Selling Property in Retirement
Quick navigation
It can be an exciting time when you decide you are ready to retire, because in the ideal scenario you'll now be able to enjoy the things in life you enjoy instead of having to work. This can sometimes lead to major changes in your lifestyle that will require selling your home. If that's the case then you should read the sections below for an explanation of the different reasons why people sell their homes during retirement, and the best options for selling quickly.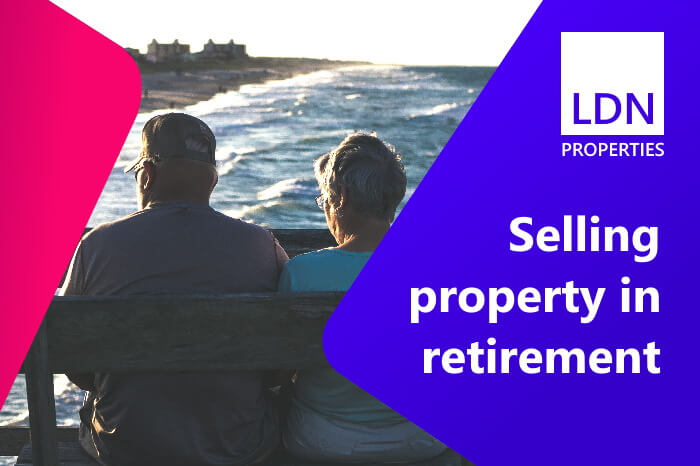 Reasons why homeowners sell their properties because of retirement
Retirement age in the UK is typically said to be 65, because that's the age at which people are able to start claiming their state pension from the government. But that age will increase in the coming years until it reaches 68 for men and women by 2046 at the latest.
If you're 65 or older you might be considering selling your home, although it's also true that some people are able to retire much earlier in the 40s or 50s. Regardless of your exact age, the same advice below applies to all retirees as they consider moving out of their current home.
You might want to consider buying your next home before selling your existing property, or sell first before buying, whatever the precise reason might be for choosing to sell your current home.
Some retirees simply want a smaller home that will be easier to manage in old age, and the process of selling your house or flat and moving to a smaller property is called downsizing.
Moving overseas is another choice that some people decide to take in retirement, enticed by the idea of living in a sunny country in their later years.
And a third reason why people sell their houses in retirement is because of illness or a need for assistance that can only be achieved by moving into an assisted living property.
As an alternative to selling your house, there are a number of other options including retirement interest-only mortgages, home reversion plans / equity release that may be suitable for your personal situation. The Money Advice Service has issued guidance relating to home reversion in retirement.
If you are considering selling a tenanted property, we have a detailed guide that may be useful to read before making decisions – click here for our guide to selling with sitting tenants.
Options for purchasing your next property in retirement
Once you have made the decision to sell your current home because of your retirement, you'll also need to think about where you'd like to move next and what type of property to buy. There are several options, and the choice that's right for you will be based on your particular needs.
Further information relating to later life housing options can be found at the Elderly Accommodation Counsel.
Retirement home
This type of property is typically a house or flat on a dedicated retirement estate at which care providers can offer certain services, ranging from social support through to daily necessary medical assistance depending on the homeowner's requirements.
People in the UK are living to older ages than in previous generations, due in part to healthier lifestyles and an improvement in healthcare. As a result, retirement homes are said to be in increasing demand because of the growing population reaching retirement age.
Whether or not you'd like to move into a retirement home will be a very personal decision that you'll have to make based on your circumstances. You might simply want to downsize instead, or move overseas, which are valid options no matter the age at which you retire.
Downsizing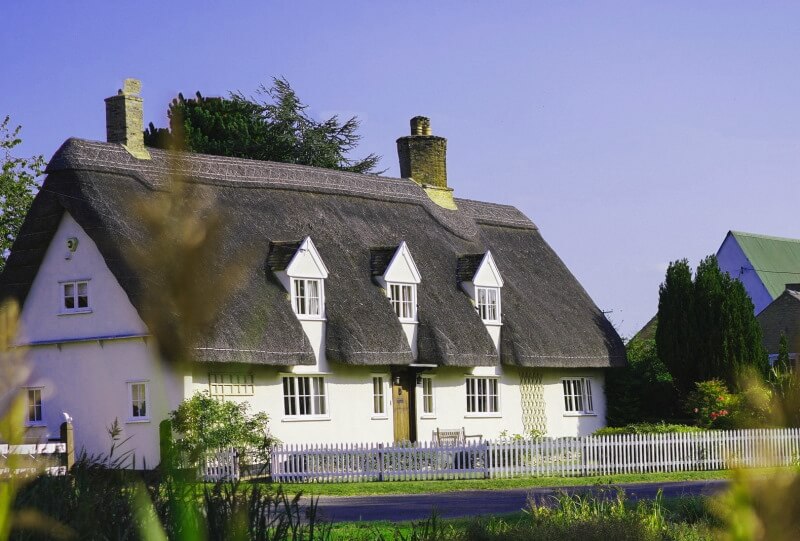 This happens whenever you sell your house or flat and move to a smaller property, which many people of retirement age like to do because having a smaller home makes it easier to manage. There's less cleaning and lower bills for water, electricity, and other utilities.
Downsizing can be a great way to make some profit on your home and use that cash to enjoy your retirement. Indeed, a recent survey suggested that downsizing could help homeowners save thousands of pounds. Selling your home and moving into a smaller property means you can use that cash for whatever your need might be, from paying for holidays through to funding medical support.
When you decide to downsize and are looking at your next property to buy, think carefully about the various factors that have prompted you to make this move. Perhaps you are having mobility issues and therefore should prioritise looking for bungalows or other single-floor homes. Take your time to explore your options, as you will likely be in your new home for many years.
Moving overseas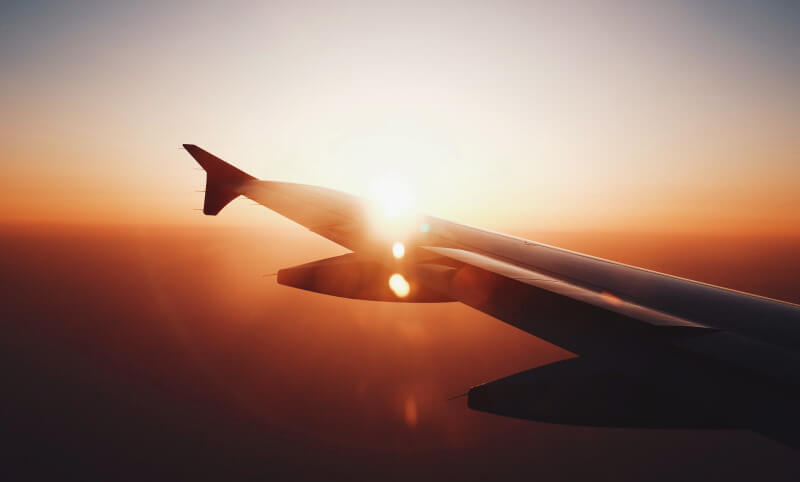 Some retirees decide that they would like to leave the UK and buy a house abroad for their later years, and this is another option that's entirely possible but requires some advance planning.
You'll probably want to visit a potential house or flat overseas to see it in person before making an offer to buy it, so you'll need to budget the time and money involved with such travel. But many retirees choose this option every year, and there are experts both in the UK and in whatever country you'd like to move to that can offer support for buying a home abroad.
Be aware that even though you'll be moving overseas that you might be still be liable for paying Capital Gains Tax on the profit that you make from selling your UK home. Be sure to consult with the government or an accountant to find out whether or not you're liable.
Best methods for selling your house or flat in retirement
Once you've made the decision to sell your home, you probably want to find a buyer as quickly as possible. There are several options available to you when trying to find someone to buy your house or flat, and the summaries below tell you what to expect which each choice.
Selling your home using an auction house
This can be a relatively fast way to sell your home, but with significant uncertainty about how much money you could make. The process of selling using an auction house with expertise in properties is relatively simple; the auctioneer will advertise your home and give you a date in the near future – possibly just a few weeks – for when the house will go under the hammer.
At the auction, the auctioneer will start with the opening minimum bid for your house. The reason for doing this is to generate interest in the property, which in turn boosts you final sale price. But there's a risk involved that your property may not reach your pre-agreed reserve price and your property doesn't sell or perhaps only just achieves the reserve price. This unpredictable outcome is not ideal in certain circumstances. You may also want to consider the Modern Method of Auction as reserve prices tend to be higher that those found in traditional auctions.
There are also some costs involved with this selling option as you'll have to pay the auctioneer for the work that they do in selling your property, however you are often able to transfer these costs to the winning high bidder.
Selling your home using an estate agent
Another option for selling your house or flat is to use the services of an estate agent, a choice that can remove a lot of hassle from selling your home but can take a long time.
Estate agents have great knowledge of the local property market and can help you with crafting a listing for your home that helps to show it off as best as possible. They will have a good idea of the kind of price at which your house or flat might sell, although be cautious because some estate agents will tell you an inflated price just to get your business.
When you sell your house via an estate agent you'll have to make your home available for viewings, however during the coronavirus pandemic some estate agents are offering virtual viewings, either with a live video tour of the home or by providing a pre-recorded video tour of the property. Regardless, you'll have to keep your house looking in its best possible condition whilst viewings take place, and it can be stressful constantly having people coming into your home.
Perhaps the biggest downside of selling through an estate agent is the fact that there is no deadline for finding a buyer. You're at the mercy of the property market and local demand and supply. Some houses will sit on the market unsold for several weeks, but in some cases homes can go unsold for many months or longer. If you're looking to sell your property quickly because of your retirement, an estate agent may not be your best option.
And estate agents also charge fees for their work, typically applied as a percentage of the final home sale price. This needs to be taken into account when working out your final selling profit.
Selling your home using a quick property buyer
A third choice for trying to find a buyer for your house or flat is to sell to a quick property buyer. This is a company that offers cash to homeowners for a sale that could be completed within a few weeks. The accelerated speed of selling this way can appeal to many people, because it avoids the delays with trying to find a buyer through another option.
Another perk is the fact that trustworthy quick property buyers won't charge homeowners fees for selling their properties. As a result, whatever profit you make from selling your house or flat this way will be yours to keep.
Important advice if you decide to move into a retirement home
If you choose to buy a house or flat at a retirement complex, an additional factor that you need to consider is what you'd like to have happen with the home following your death. You should properly plan for this event so that there are clear instructions who will inherit your retirement flat. Making the inheritance as clear and easy as possible now will save your relative or other loved one huge amounts of time in the future.
It is also important to be aware that there are often additional costs involved with owning a retirement property. These include potential costs such as ground rent, service charges and potentially other event fees. A careful read of the legal documentation will highlight which costs you will be liable for. The Leasehold Advisory Service has published guidance for owners (and buyers) of leasehold retirement property covering many aspects of retirement home ownership.
Popular queries and answers about selling a home for retirement
✅ If I retire and buy a home overseas, am I liable for tax when I sell my UK home?
You might be. The UK government will potentially charge you Capital Gains Tax on the profit that you make from selling your current house, regardless of the fact that you're moving overseas. However, this tax only applies in certain circumstances and above a set threshold, check with the government or an accountant to assess your liability.
✅ Why will it cost me money to sell my house using an estate agent or auctioneer?
That's because they will be doing a significant amount of work on your behalf in an attempt to find a buyer for your property. Estate agents and auctioneers alike will put together a listing for your house or flat that they use to advertise it and generate interest from buyers.
✅ If I sell to a fast property buyer, how do I know I can trust them?
When you want a quick sale of your home in retirement, selling to a fast property buyer such as LDN Properties can be a great choice because they are often able be able to complete the sale in just a few weeks. Be sure to check that any quick property buyer you consider is a registered member of The Property Ombudsman. That means they have to comply with the rules that this organisation issues to protect sellers from poor business practices.
✅ Should I move into a retirement home after selling my current property?
It depends on your particular needs and desires in retirement. If you are healthy and simply want a smaller property because you feel it will be more manageable than your current home, you can simply downsize when you sell. Alternatively, if you have medical or other requirements that will necessitate daily support then your best option will likely be to buy a house or a flat within a retirement community where professional assistance is readily available.
If retirement is coming and you are looking to sell fast in London or anywhere else in the UK, speak with the friendly team at LDN Properties to discuss the options available – 020 7183 3022.
See what we can offer?
Let us show you what we can pay for your house
We're rated as Excellent
Reviews.co.uk provide independent reviews from other people just like you!
"Successfully sold two properties direct to LDN Properties in the last two years. Genuine and trustworthy people and the dealings were straightforward." – Thomas from London
Cash offer for your house

LDN Properties Limited, Linen Hall, 162 Regent St. London W1B 5TD
Company No. 04636129. ICO No. Z7733416. Ombudsman No. D12463.
Copyright 2003 to 2021