Selling a Second Home
Owning a second home can be a nice luxury, for example if it's a holiday home, or it can help you earn money if you rent it out. But sometimes your situation might change and you may want to sell your second home quickly.
Quick navigation
Our guide offers invaluable tips that can help you not only find a buyer fast but almost remove all of the stress from doing so. Browse to learn more about our advice, including answers to frequently asked questions about selling a second home quickly.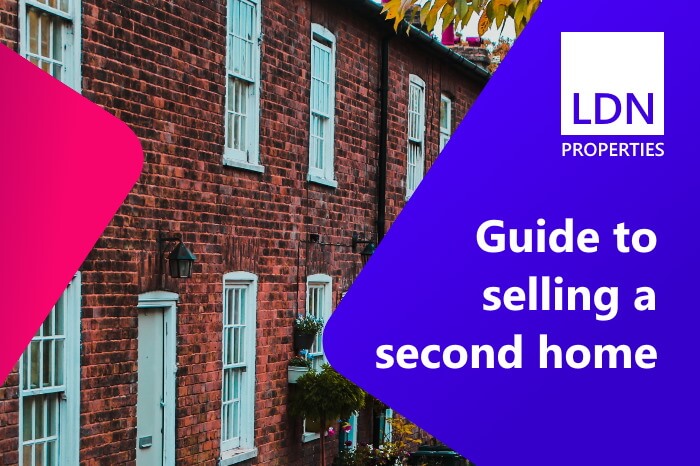 Top reasons why people might own a second home and need to sell
If you're a homeowner that has two properties, whether they're both houses or one house and one flat, you might have bought the additional place for several reasons.
Perhaps you wanted a holiday home to escape to occasionally, whether that's a property in the UK or overseas. Having another house or flat where you can spend some time to relax and unwind can be a great bonus. And owning two homes can also be a great way to build up your financial portfolio so that you have another valuable asset that you could sell if necessary.
Or perhaps you are renting out the second home for some additional income through monthly rent payments. Buying another house or flat with the purpose of renting it out is relatively common and, if done correctly, can be a lucrative source of money.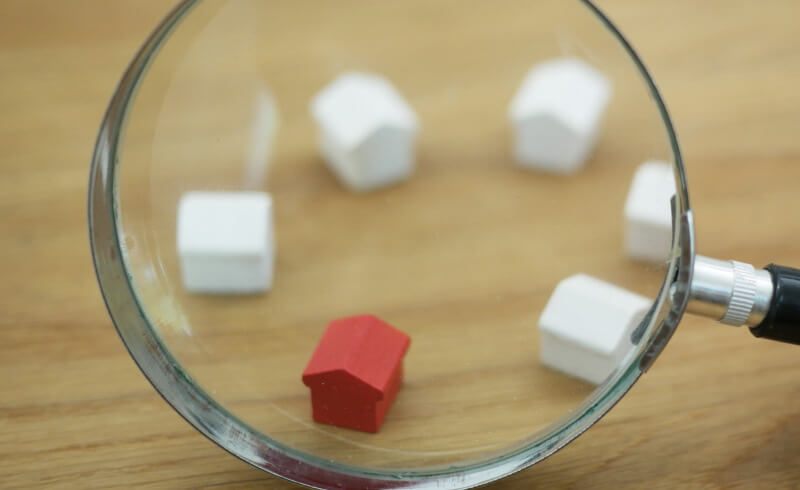 Whatever the reason, if your personal situation has changed, you might need to sell the property quickly and this guide is designed to help you achieve that goal.
For example, your financial situation might not be as strong as it was when you first bought the second home and you might now be struggling to afford to maintain your full-time house as well as your additional property. That is entirely understandable, because there are many ongoing costs associated with owning a house, and these are even higher when you're having to pay such expenses for two homes.
You might also be considering selling your additional home because of old age or illness that is prompting you to downsize, which typically means moving into a smaller property but could be interpreted to also mean selling a second home and just using one house.
Or if you are currently renting out your second home, you might be concerned about fluctuations in the rental market caused by the coronavirus. Recent news reports have highlighted that certain areas of the UK are being badly affected by a major drop in the amount of properties being let, whereas other regions are seeking an uptick in demand for rental homes. The ongoing impacts of the COVID-19 pandemic remain unpredictable, and that's why it's reasonable for some homeowners to consider selling their second house if they currently rent it out.
Factors to consider when selling a second home holiday getaway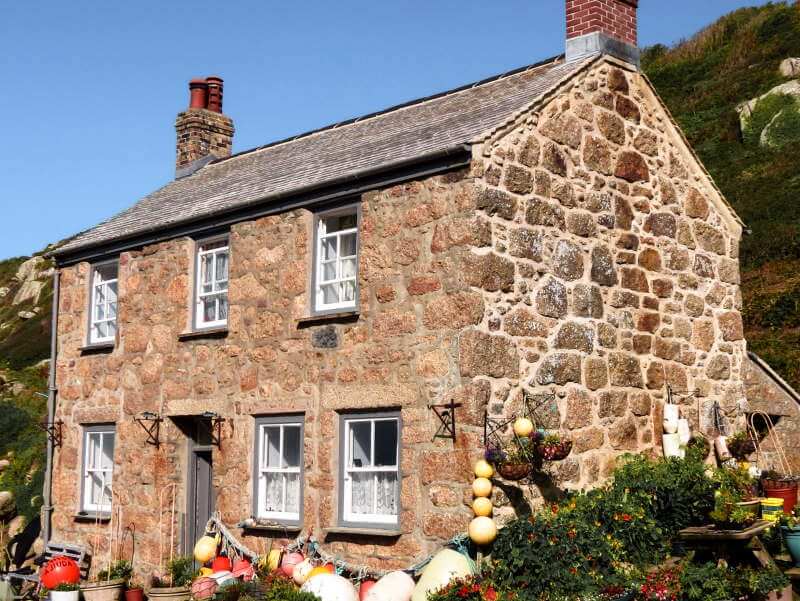 Financial considerations are crucial when you decide to sell your second home, including the fact that you might have to pay a charge to the UK government known as Capital Gains Tax depending on your circumstances and the final sale price of your home.
As the government's website explains, this tax is charged on whatever profit you make from selling an asset, in this case your second property. The tax will apply to the profit, not the total amount of cash that you receive from the sale. For example, if you bought your second home for £50,000, spent £10,000 on improvements and sold it for £100,000 you have made a profit of £40,000 and the Capital Gains Tax would approximately be based on the £40,000 profit. Be sure to read the Government website to calculate exact numbers as we have simplified the situation above.
But note that not everyone who owns a second home will have to pay this tax, and there are several factors that will affect whether or not you are liable for this charge.
If the home is located overseas you also need to find out from the local government whether you might be liable for paying them taxes on the proceeds of the sale. If you are expected to pay taxes both to the UK government and to a foreign government, you'll have to subtract those costs from your final home sale price – and sometimes it can be quite a lot of money.
Alternatively, if you own a home abroad and have now decided to use that as your main property whilst selling your existing house or flat in the UK, you will need to consider the extra complications that can be involved with selling your house back in the UK.
If that's your situation, make sure that you hired a trustworthy and well-rated solicitor or other legal professional to handle the necessary paperwork involved with the sale back home. It will likely be too expensive for you to constantly fly back and forth between your overseas house and the UK to oversee the sale, so you need to be able to trust whoever you hire.
Also make sure that you find a solicitor or other legal professional who is happy working by telephone and email, because those will likely be your primary means of communication. Important legal documents that require your signature will be sent out to you at your home in another country, but having an expert who is at ease working electronically is important when you are looking at ways to get a quick and stress-free sale of your second home back in the UK.
Factors to consider when selling a second home that's rented out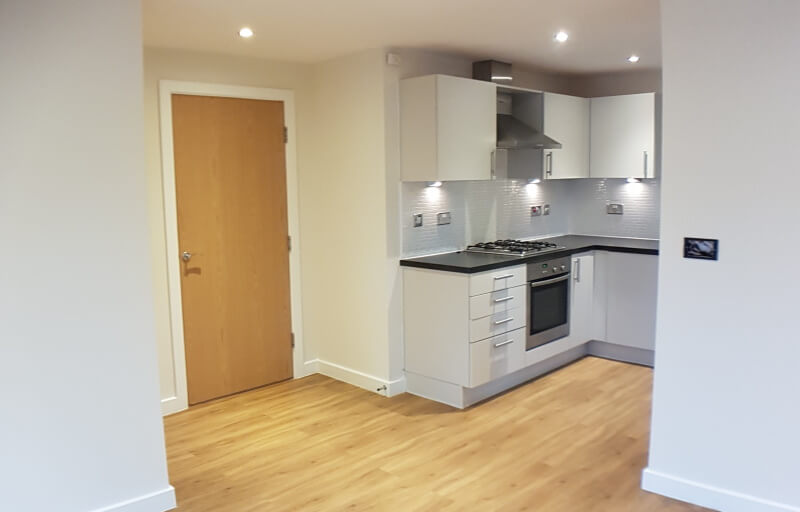 If you are currently renting your second house or flat to tenants and they are paying you a monthly rent to live there, you can still sell the property but it's important to know that your tenants also have some rights in this situation that could potentially slow down the sale.
Hopefully, you have a strong relationship with your tenants, and you can tell them about your plans to sell but offer that they can stay at the home until you secure a buyer. Your best approach will be open and honest communication with the tenants at all times, to avoid problems with the sale later on. Having tenants in place until you complete a sale also ensures you continue to receive their rent as extra income.
When you are trying to sell a second home that is used as a rental property, one option might be to find another landlord interested in buying it. This approach is great for the tenants because the rental agreement can simply be transferred to the new owner. Or you might want to ask the tenants whether they would like to make an offer to buy the home so they can become the owners.
Whatever approach you take, try to avoid causing tension or any other problems with your tenants because that runs the risk of issues arising. Some difficult tenants can damage your house before moving out, which can make it harder to sell the property. Others might squat at the home and refuse to move out, which will require you to serve what's known as a Section 21 notice ordering them to vacate the property. If they refuse to move out even after that notice, you'll probably have to resort to expensive legal options to gain possession of your home. That will be another avoidable cost that will cut into whatever profit you make from selling.
You also need to assess whether or not you'll be liable for Capital Gains Tax when you sell your rental home. Review the UK government's guidance on the subject to help you determine whether or not you can expect to owe tax fees for the profit you might make from selling.
The government will tax you on what's known as your "chargeable gain," which is the amount of money that you made in profit between buying your house and selling it. There are options for getting exemptions, also called relief, from this tax, so check to see if you're eligible.
Options for selling your second home on a speedy schedule
There are typically three options for trying to find a buyer quickly for your second home: selling to a fast property buyer, selling through an auctioneer, or selling through an estate agent.
Selling to a fast property buyer
This is perhaps the speediest option of the three, because fast property buyers aim to help homeowners complete a sale within just a few weeks. The reputable quick home buyers also never charge fees, which is a great way to ensure that you keep all of the profit from selling your house. And another perk is that you won't have to host viewings of your property for potential buyers, meaning you'll have a simple and hassle-free way to sell your home. The team at LDN Properties can quickly arrange an offer for your property and work to a timescale that suits you.
LDN Properties consider the options you have when choosing between a professional home buyer and an estate agent in this guide.
Selling through an auctioneer
Another relatively fast way to sell your second home is by contacting an auction house with extensive experience in selling houses and flats. They will handle the listing and advertising of your home to generate interest from buyers, giving you a set date in the near future for the auction where people will bid on your home. Whilst this gives you a swift way to sell, some people are wary of auctions because there is no guaranteed sale price, and if your property doesn't spark much interest, you might be stuck with accepting a bid that is below the price you wanted.
Selling through an estate agent
Of the three options in this guide, this is likely the slowest way to sell your second home. There are no deadlines associated with selling through an estate agent, and if they list your property for sale during a lull in the market it could go unsold for several months at least, if not longer. You will also be liable for paying the estate agent fees for the work that they do in trying to find a buyer from your home, and deduct these costs from whatever final sale price you are able to get.
Frequent questions and answers about quickly selling a second home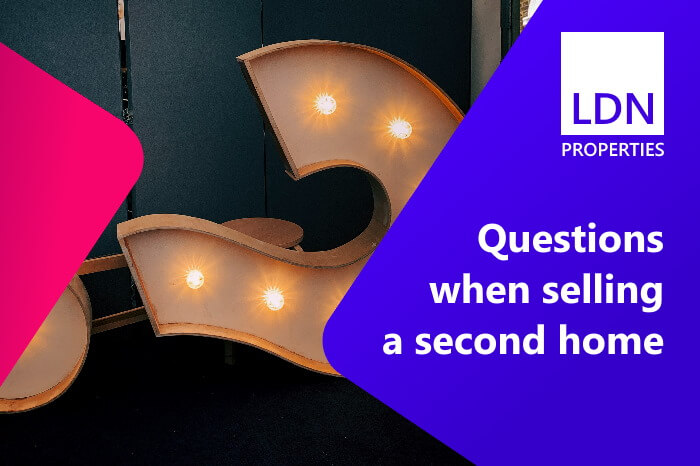 ✅ Does every option for selling a second home include fees?
No. Some options for selling, including through an auctioneer or an estate agent, do come with fees, and you'll have to subtract those from the total sale value for your home. But not every sale method has fees associated with it. For example, if you sell your property to a fast home buying company like LDN Properties then you will keep all the profit from the sale and not pay any fees.
✅ Will I always have to pay Capital Gains Tax when I sell a second property?
No. As the guide above explains, there are certain thresholds and other exemptions that apply that could waive your liability for Capital Gains Tax when selling your second home. Be sure to consult with the UK government's guidance on this issue, as well as with your solicitor or other legal professional, to assess your potential tax liability when you sell your house.
✅ If I have moved abroad, can I still sell my other home back in the UK?
Yes. The process of selling will be a little more complicated because you'll have to rely heavily on your hired legal professional to take care of most of the steps involved back in the UK with selling. But there are no prohibitions on selling a house or flat that you own back home after you have decided to move to live in your property in another country.
✅ What's the fastest way to sell a second home?
You might hear different answers to this question depending on who you speak to, but generally it's acknowledged that selling to a quick property buying business is the best way to secure a very quick sale. That's because their goal is to complete most sales in a few weeks, compared for example to estate agents who might struggle to sell a home for many months.
When the time has come to sell your second home, LDN Properties will will answer any questions you have and make you a cash offer for your property.
See what we can offer?
Let us show you what we can pay for your house
We're rated as Excellent
Reviews.co.uk provide independent reviews from other people just like you!
"Successfully sold two properties direct to LDN Properties in the last two years. Genuine and trustworthy people and the dealings were straightforward." – Thomas from London
Cash offer for your house

LDN Properties Limited, Linen Hall, 162 Regent St. London W1B 5TD
Company No. 04636129. ICO No. Z7733416. Ombudsman No. D12463.
Copyright 2003 to 2021